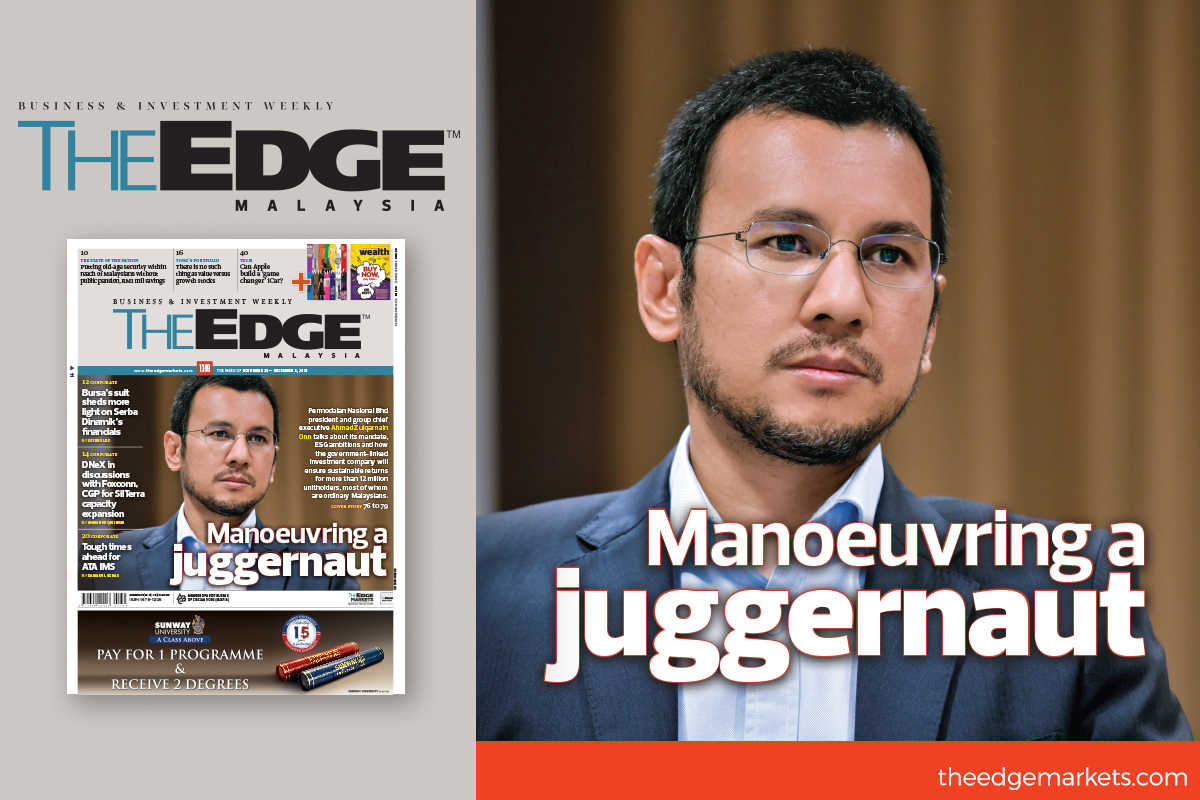 KUALA LUMPUR (Nov 27): While some investment funds have experienced redemptions by their investors or contributors during the Covid-19 pandemic, Amanah Saham Bumiputera (ASB), the largest fund under the management of Permodalan Nasional Bhd (PNB), actually saw 4% more units subscribed in 2020 from the year before.
The government-linked investment company now governs some RM337 billion in assets under management, with 16 unit trust funds that are subscribed by over 12 million unitholders currently, or around two in every five Malaysians.
It goes to show the level of trust still placed by ordinary Malaysians into the second largest fund manager in the country, 40 years after it launched its first investment product, with the mandate of enhancing the wealth of Malaysians and the bumiputera community.
At the helm is Ahmad Zulqarnain Onn, who was roped in on July 1, 2020 from his former position as the deputy managing director of sovereign wealth fund Khazanah Nasional Bhd.
Ahmad Zulqarnain came in at the height of the pandemic, and just months after PNB's revamped transformational plan Focus 4 — which emphasised diversification and some changes in the way PNB manages its alternative asset classes — was put in place.
At the same time, the environmental, social, governance (ESG) agenda has moved to the front and centre of investment decision-making globally, raising questions about how PNB will address its investments with inherent ESG risks among its portfolio of over 90 listed companies on Bursa Malaysia.
"What was apparent from day one was the strong sense of purpose of the people in this organisation, which I'm very proud to be associated with," said the 49-year-old economist by training in his first exclusive interview with The Edge.
"My job and that of my colleagues is to make sure we execute the strategy the best way we can," he added.
Ahmad Zulqarnain also shared his thoughts on PNB's mandate, its past investments, and making the institution nimble enough to manoeuvre around potential challenges ahead. What's next for the asset management outfit? Read more about it in The Edge Malaysia weekly's Nov 29 edition.