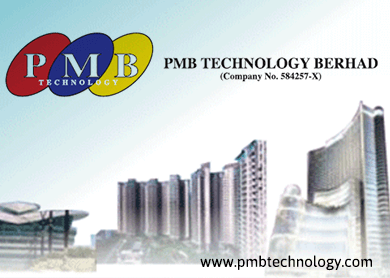 PETALING JAYA (June 18): Aluminium products manufacturer PMB Technology Bhd (PMB Tech) will capitalise on the weakening ringgit to boost export sales as the company contends with a cautious local market following the implementation of the goods and services tax (GST).
Speaking to reporters after the company's annual general meeting (AGM) here today, PMB Tech chief executive officer Koon Poh Ming said the weakening ringgit provided opportunities for the export based company to boost income from export sales.
A weakening ringgit will translate into higher income for PMB Tech when it converts its foreign currency dominated sales into the Malaysian currency.
"It (weakening ringgit) gives us opportunity in 2015. A lot of other foreign currencies are gaining strength against the ringgit so there is always the opportunity to switch to the export side of the revenue," said Koon.
The ringgit has been weakening against the US dollar due to a drop in Brent crude prices. In the past six months, the ringgit traded at its lowest against the US dollar at RM3.76 on June 8 and did its best at RM3.52 per US dollar on Jan 3. The ringgit's average over the six-month period has been at RM3.62.
"So this year onwards, we are going to focus on foreign market. In Malaysia we feel that due to GST there will be some consolidation in the market, especially in the property sector. So if we have a choice between overseas and local market, we will have better margins in terms of currency exchange," said Koon.
Among their other businesses, PMB Tech also manufactures aluminium ladders and scaffoldings which is mainly used in the construction industry.
This leads to PMB Tech being cautious about the business prospects as it was uncertain about the impact of GST implementation.
Malaysia had implemented GST since April 1 this year. The move had raised several questions on the cost of doing business here in general.
Going forward, PMB Tech plans on increasing its overseas market by another 20% from its current base of 20%–30%.
"To increase it (foreign market) by 20% is not a problem because we already have the current staff. To increase it further, you need to enlarge your office base and engage more staff.
"Currently 20%–30% of our business is overseas and 60%–70% is local. We plan on increasing our foreign market by another 20%," said Koon.