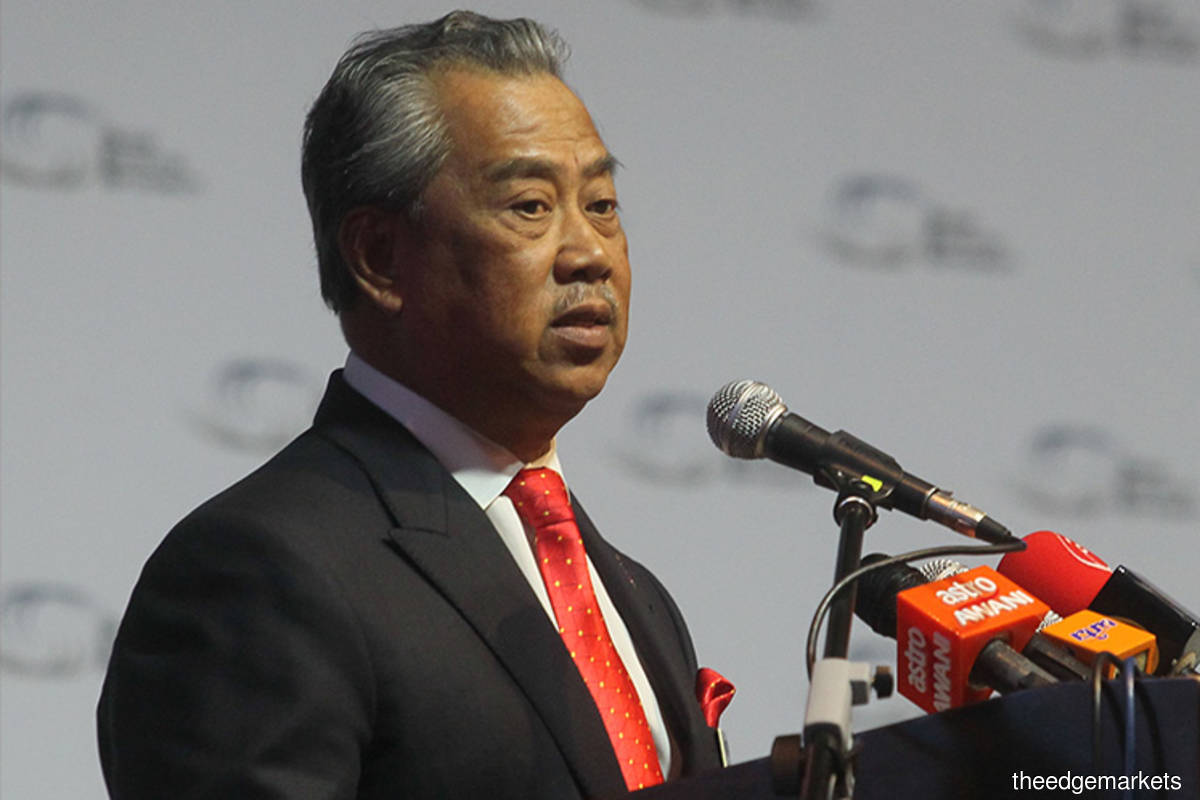 KUALA LUMPUR (Oct 6): Prime Minister Tan Sri Muhyiddin Yassin assured the public today that there will not be another total lockdown as this would have a significant impact on Malaysia's economic and social systems, but said the government will enforce the Targeted Enhanced Movement Control Order (TEMCO) in high-risk areas.
In a televised address, the prime minister said economic and social activities in other areas unaffected by the TEMCO can continue provided that the standard operating procedures (SOPs) are strictly observed.
"The recovery of the economy is going smoothly. Any decision made [by the government] takes into account the well-being of the 15 million Malaysians that go out to work. This is important to ensure the livelihoods of the people and the economic stability of the country," Muhyiddin said.
Meanwhile, he said the people should not point fingers and blame any particular party for the spike in Covid-19 infections and noted that there are those that have politicised the issue.
The prime minister also said that there is no "double standard" when it comes to obeying quarantine requirements, pointing out that he himself is currently being quarantined at home, after he chaired the National Security Council meeting attended by a minister that later tested positive for Covid-19.
"As the prime minister, I am not exempted from the SOPs. This is the second time I have been home-quarantined since the Covid-19 outbreak here. I must obey the rules," he said.
Also being quarantined are seven ministers and six deputy ministers, he said, adding that action can be taken against those who violate the rules.
He admitted that the Sabah state election played a part in the spike in the number of cases, but said that the election had to be carried out within 60 days following the dissolution of the assembly on July 30 by the previous chief minister Datuk Seri Mohd Shafie Apdal, as stated in the Federal Constitution.
Muhyiddin reiterated the decision by Senior Minister (Security Cluster) Datuk Seri Ismail Sabri Yaakob to ban interstate travel between Sabah and Peninsular Malaysia, Sarawak, and Labuan, which is supposed to be effective tomorrow.
However, following his discussion with Ismail, he said the date has been shifted to Oct 12, to enable those who may be stranded due to the immediacy of the travel ban. The travel ban will be in force until Oct 25.
The government is also considering suggestions to limit events and gatherings to reduce the possibility of infections, although the Health Ministry will be consulted first before any decision is made.