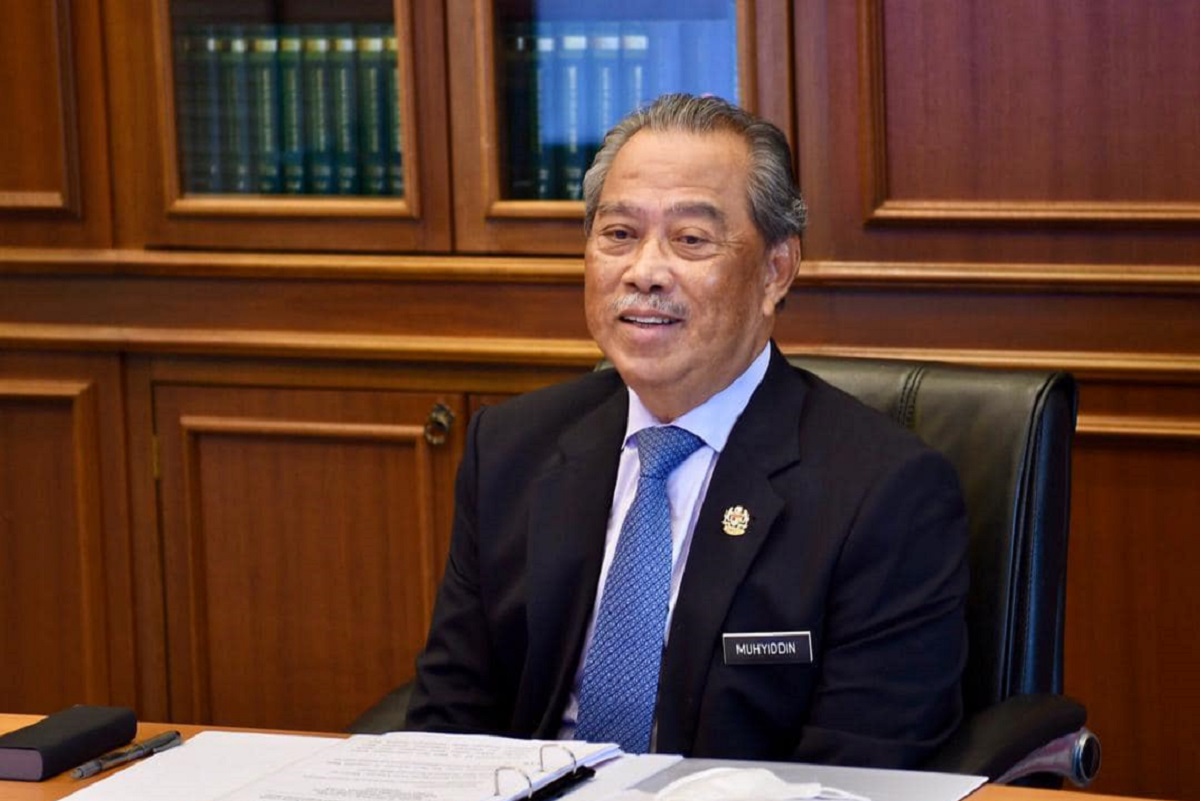 KUALA LUMPUR (Aug 12): The government today announced a 'GLIC mandate recharge' to reform the mandate and roles of Malaysia's government-linked investment companies (GLICs) to be aligned with the national agenda and support the nation's economic recovery plan.
Dubbed Perkukuh Pelaburan Rakyat (Perkukuh), the reform comprises 20 key initiatives focusing on achieving a clearer mandate for each GLIC, more investments in catalytic and developmental areas, increased private sector participation and streamlining of the government's role.
Malaysia's GLICs involved in the programme comprise four sovereign wealth funds (SWFs) and four institutional investors.
The SWFs comprise Khazanah Nasional Bhd, Kumpulan Wang Persaraan (KWAP), the National Trust Fund (KWAN) and Ministry of Finance Inc (MoF Inc). 
The institutional investors, meanwhile, comprise the Employees Provident Fund (EPF), Permodalan Nasional Bhd (PNB), Lembaga Tabung Haji (LTH) and Lembaga Tabung Angkatan Tentera (LTAT).
At the virtual launch this afternoon, Prime Minister Tan Sri Muhyiddin Yassin shared measures to attract private investments, such as by kick-starting the development of new growth ecosystems — including through Khazanah's newly-established RM6 billion Impact Fund.
The prime minister also mentioned three examples of measures under Perkukuh "to increase the attractiveness of GLCs while allowing them to operate effectively in a regulated environment", namely to:
review the government's golden shares in investee companies
re-define Malaysia's strategic sectors, and
determine new areas of national interest.
Muhyiddin also touched on the topic of succession planning, which will have an impact on the outcome of the Perkukuh programme.
"I hope that there will be a more structured, yet flexible, approach involving socioeconomic leadership development which should include talent rotation programmes between the GLICs, GLCs and the public sector," he noted.
Perkukuh, he said, will also look at optimising operations of the GLICs "where the management of certain asset classes will be pooled" to achieve economies of scale and improved returns.
"For the SWFs, there will be a re-balancing of focus between financial returns and socio-economic deliverables. A key priority will be on patient capital investing in a more strategic and targeted way into new growth areas," Muhyiddin said at the launch.
"Meanwhile, institutional investors will retain their mandate of maximising returns of contributors, be it future retirees or those who wish to pursue the haj, while playing a synergistic role in contributing to national development.
"This will include a more cohesive and scaled-up approach to Corporate Social Responsibility (CSR) and supporting national priorities like ESG and green financing," he added.
Concurrently, Muhyiddin said the programme will be overseen by a "New Growth Coordination Council" chaired by the prime minister.
As Perkukuh will push GLICs to optimise capital allocation and focus on new growth areas, the council will ensure these are aligned with key policies comprising the National Fourth Industrial Revolution Policy, MyDIGITAL, the National Investment Aspirations framework, the Twelfth Malaysia Plan, and the Shared Prosperity Vision 2030.
"In formulating Perkukuh, we drew on the deep expertise of the GLICs' ecosystem, regulators, ministries as well as industry captains, including those involved in the first GLC Transformation Programme," said Muhyiddin.
Earlier, Finance Minister Tengku Datuk Seri Zafrul Aziz in his opening remark at the launch said the revamp of GLCs and GLICs will aid towards future-proofing the economy, formulating a holistic strategy on new growth areas, as well as ensuring an alignment to Malaysia's broader sustainability and socio-economic goals.
"The outcomes of this programme will boost Malaysia's longer-term economic prospects and resilience, focusing on good governance that enables sustainable growth, strengthened socio-economic inclusivity, and environmental sustainability.
"As the ultimate beneficiaries of this initiative, the rakyat will see more high-skilled and high-paying jobs generated from both domestic and foreign direct investments through the GLICs and GLCs' refreshed mandate," Tengku Zafrul said.
The initiatives will be implemented in stages involving relevant agencies and regulators, with a timeline to completion by 2024.
Together, Malaysia's GLICs govern some RM1.7 trillion in assets under management, and make up one fourth of the entire market capitalization in Bursa Malaysia. Together with the investee companies, the GLICs provide employment for over half a million individuals.
Malaysia's past GLC transformation programme was executed in 2004 as part of the government's effort to drive development and grow the economy. 
The previous programmes saw the introduction of key performance indicators, board composition initiatives, the revamp of Khazanah as well as changes in the management of a number of GLCs.