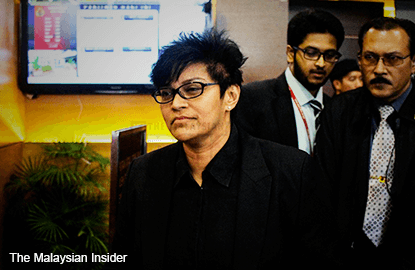 (Dec 3): Prime Minister Datuk Seri Najib Razak did not personally answer questions on the RM2.6 billion in his personal bank accounts because he was adviced against it by the Attorney-General, Minister in the Prime Minister's Department Datuk Seri Azalina Othman said today.
"The A-G is the government's lawyer. We are guided by his advice," she told reporters at the Parliament lobby.
Despite earlier reports that Najib would personally answer the questions, his deputy Datuk Seri Ahmad Zahid Hamidi responded to the queries in Parliament today.
"The government decided that the best thing to do was to issue a ministerial statement," she said.
Zahid offered a brief explanation this morning where he cited subjudice and ongoing investigations in not revealing further details about the donation.
"Since Parliament started, we have piled up questions about the RM 2.6 billion and also issues raised in the debate.
"If it was answered individually, we still have to cite investigations and people would still be dissatisfied," he said. – The Malaysian Insider