This article first appeared in The Edge Financial Daily, on March 5, 2018.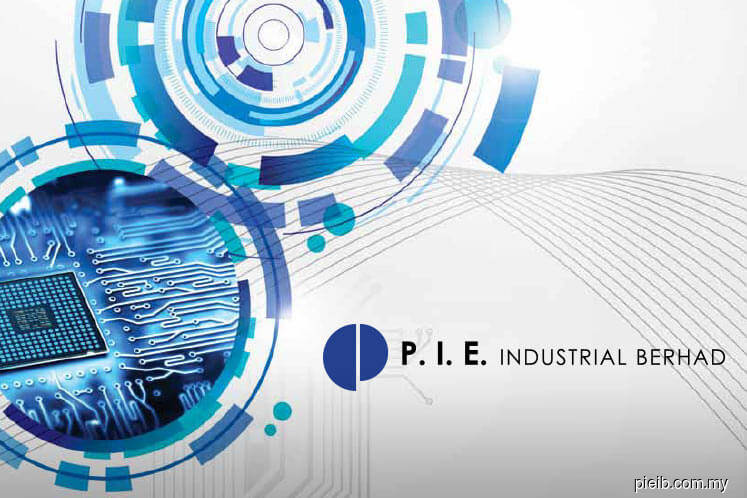 BUTTERWORTH: PIE Industrial Bhd is looking to penetrate the medical, automotive and aerospace industries as it strives to increase its contract electronic manufacturing services (EMS) revenue.
However, the group is aware that stringent rules apply on vendors in these industries.
Its EMS business currently focuses on the telecommunications and industrial electronics markets.
"We try not to be in the 3C industry — consumer electronic, communication such as smartphones, and computer because these are high-volume products with short life cycles. We cannot cope with that [type of business]," PIE managing director Alvin Mui Chun Meng told The Edge Financial Daily in an interview.
"On the other hand, models for barcode scanners [of which PIE does testing under its contract EMS segment] do not change much. The volume is also not high, but they command a reasonably good profit margin — higher than the 3C products," the 65-year-old said.
PIE, which is in the business of manufacturing and trading, is upbeat about the group's performance going forward, expecting revenue to hit RM1 billion within three years based on its current capacity and capability to produce.
"Actually it is not difficult [to achieve]. Looking at our [past] quarterly earnings, we are already hitting close to RM200 million in revenue. So, we have the capacity and capability to produce RM1 billion revenue. It just depends on securing relevant business and good sales," said Mui.
Some 98% of PIE's revenue comes from manufacturing, which consists of contract EMS for box-build, semi box-build and barcode scanners, raw wire and cable, and cable assembly and wire harness. The remaining 2% is from its trading segment.
For the fourth quarter ended Dec 31, 2017 (4QFY17), PIE's net profit grew 2.7% year-on-year (y-o-y) to RM23.86 million on lower administrative and distribution expenses, higher income from scrap sales, a reversal of impairment of trade receivables and provision for slow-moving inventories.
The improvement in earnings was offset by lower revenue and foreign exchange (forex) gain, and higher cost of sales.
Quarterly revenue, however, dipped 5.3% y-o-y to RM183.29 million due to reduced demand from existing customers for EMS but partly offset by higher revenue recorded for raw wire and cable products, wire harness products and trading activities.
For the full FY17, the group's net profit rose 33.1% y-o-y to RM48.01 million on revenue of RM679.28 million, up 17.3% y-o-y.
Mui is confident of another growth year for PIE in FY18, projecting up to 15% growth in net profit and revenue as it brings on board two or three new contracts, and increases orders for its EMS segment in 3QFY18.
He said the group recently secured a box-build contract for industrial printing and production, which will start in 3QFY18 and is expected to contribute "significantly" to the group's revenue in FY19.
It also expects two more projects involving the increase of manufacturing volume of industrial electronic parts from existing customers to materialise this year.
"Orders are still coming in steadily. We are quite confident of our box-build production [under EMS] as we have built a strong foundation and we remain strong in our existing businesses. New customers are impressed with our one-stop EMS factory set-up," Mui added.
This includes the addition of surface mount technology (SMT) and plastic injection services at its Thailand plant, on top of the site's current wire and cable assembly service, in order to optimise capabilities and capacity.
"Which is why we are anticipating about 12% to 15% growth in our top and bottom line for FY18. I think it is a comfortable figure that we can achieve because it will be driven by the new contract and increased orders.
"Our projection also takes into account the stabilisation of the ringgit. If it hovers around 3.8 or 3.9 against US dollar, we should still see some forex gains but if it strengthens rapidly, we could be slightly affected," he said.
Meanwhile, he said the group's factory is ready for more manufacturing capabilities. It currently operates at 70% capacity utilisation.
"We are doing our best to get more business for component level such as cable assembly and wire harness, sub-assembly like printed circuit board assemble, and box-build production," he said.
On the shortage of labour and raw materials which impacted its 3QFY17 performance, Mui said the issue has been resolved, particularly in terms of manpower where it filled up more than 100 vacancies or about 10% of its entire workforce with new foreign workers late last year.
"More workers would be needed when more orders come in later this year, but I will think about it then. Labour shortage is a constant problem, but for now I have managed to overcome the severe shortage.
"Also, because we increased the capacity at our Thailand plant, we hope to circumvent labour issues in Malaysia because there is no worker shortage problem there. As for raw material shortage, the impact is not so great now because the situation has recovered slightly," he said.
Taipei-based iPhone parts manufacturer Hon Hai Precision Industry Co Ltd (which trades as Foxconn Technology Group) owned 30% of Taiwan-listed Pan-International Industrial Corp shares, which in turn held a 51.42% stake in PIE via Pan Global Holding Co Ltd as at March 21, 2017.
PIE shares closed down four sen or 2.4% at RM1.63 last Friday, bringing a market capitalisation of RM625.99 million. The stock has fallen 18.9% over the past year.
In a report dated Feb 26, MIDF Research analyst Ng Bei Shan Ng upgraded PIE to a "buy" call with an unchanged target price of RM2.16.
Ng noted that PIE's current price-earnings ratio (PER) of 13.5 times is lower compared with other EMS players' current average of 19.45 times.
"PIE's fundamentals are still intact as it continues to explore and replenishes new orders," she said.
She is expecting an 8% of sales growth for FY18 and 15% growth in bottom line for PIE due to the potential new projects from existing and new customers.