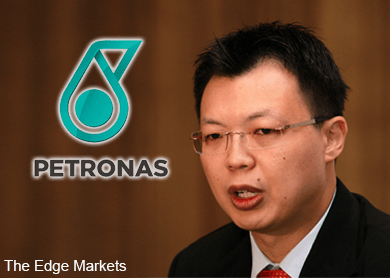 KUALA LUMPUR: National oil company Petroliam Nasional Bhd (Petronas) may have issued an earnings and dividend forecast warning, but the quantum of its dividend to the government is not all up to Petronas, according to Deputy Finance Minister Datuk Chua Tee Yong.
"Petronas [have] issued a forecast warning, [but] ultimately, the dividend paid to the government is also partly decided by the government, not fully by Petronas," Chua told reporters after launching the "Breaking Real Estate Laws" seminar here, today.
On Nov 28, Petronas, which contributes to almost 40% of the national coffer, urged the government to "tighten its belt" as the firm is facing the possibility of less earnigns in light of falling crude oil prices.
Petronas president and group chief executive Tan Sri Shamsul Azhar Abbas said then that payments to the federal government in the form of dividends, tax and royalties could fall by 37% from the previous year to about RM43 billion in 2015, if oil prices stay at around US$75 (RM258) per barrel.
 
But to Chua, the drop in global oil price may not necessarily result in a negative impact to the government's fiscal deficit as it may help boost local industries.
 
"In general, the drop in oil price results in better consumer sentiment, which will help our manufacturing and exports. So it is not all negative. If global oil price plunges down to US$30 per barrel, then it will be something else. At this moment, the global oil price is still above US$70 per barrel," he reasoned.
 
Chua added that Malaysia uses the Singapore Tapis Crude price as its benchmark. The Tapis crude - which Malaysia exports - has been averaging at above US$100 per barrel as at November, which is still "within the government's expectations".
 
Tapis crude is a blend of crude found in Malaysian waters. It is considered one of the highest qualities of sweet crude in the world that fetches a considerable premium over the average blend. Malaysia currently produces around 467,000 barrels per day of such crude oil.
The one-day seminar organised by the Board of Valuers, Appraisers and Estate Agents Malaysia (BOVAEA) aims to combat crimes committed by illegal estate agents and brokers.