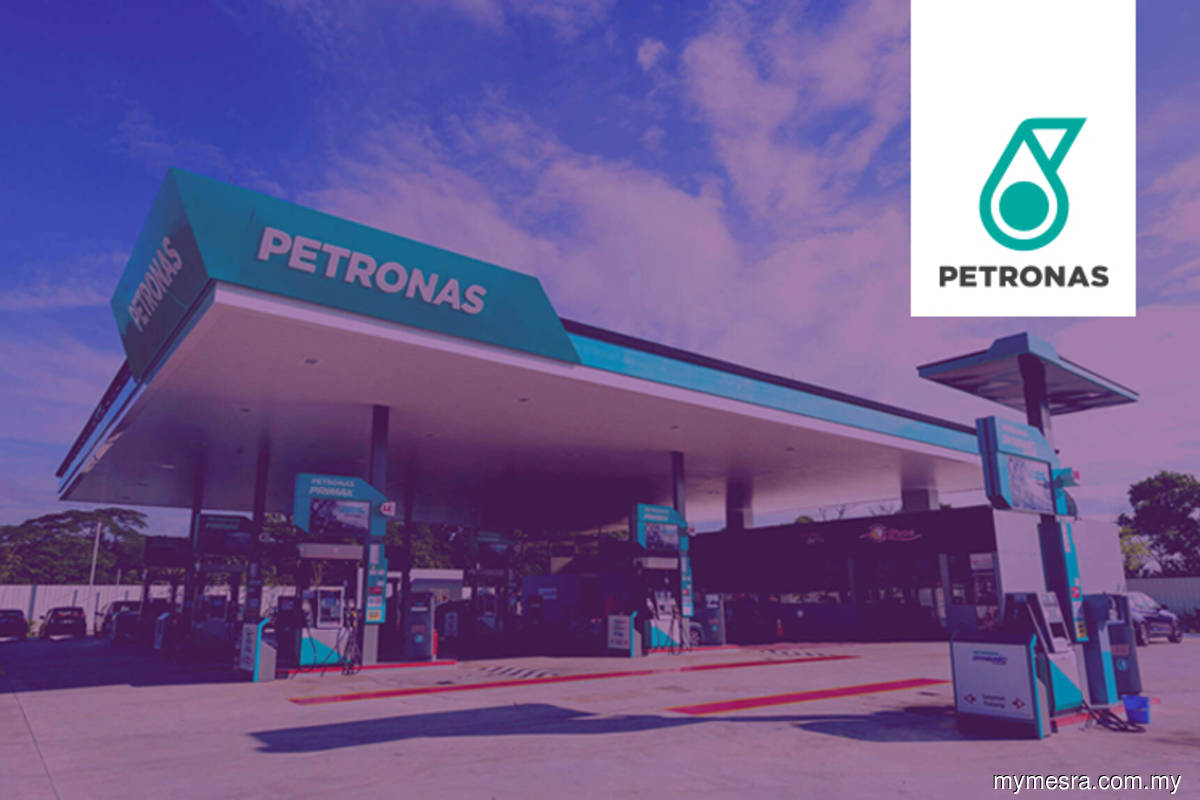 KUALA LUMPUR (May 25): Petronas Dagangan Bhd (PetDag) swung back to profit in the first quarter ended March 31, 2021 (1QFY21) due to higher gross profit recorded amid favourable Mean of Platts Singapore (MoPS) prices trend in the quarter. 
Also helping the company was lower operating expenditure from lower advertising and promotion activities and purchased and professional services, its filing to Bursa Malaysia showed.
PetDag registered a net profit of RM191.11 million compared to a net loss of RM29.42 million in the previous year. 
Quarterly revenue, however, fell by 22.13% to RM5.1 billion against RM6.55 billion as total sales volume declined while average selling prices reduced by 2%. 
The group also has declared an interim dividend of 14 sen per share to its shareholders, to be paid on June 24. 
On a quarter-on-quarter basis, the group's net profit surged by 114% from RM89.21 million while revenue rose by 16% from RM4.39 billion despite the group seeing slightly lower demand in 1Q21 following the re-implementation of Movement Control Order (MCO) in early January 2021 which restricts interstate travels. 
However, this was cushioned by the continuous operations of economic sectors with strict guidelines as well as the roll-out of the national vaccination programme for Covid-19 which had provided positive sentiment and a sense of stability to the market, the group said. 
"Overall, the ongoing pandemic remains a key risk to the group's outlook for 2021 given the recent resurgence of Covid-19 cases as well as the re-implementation of MCO. The opening of international borders remains uncertain despite the vaccination programs that are rolled out domestically and globally in curbing the Covid-19 pandemic. However, the Dated Brent upward momentum in early 2021 supported by the additional voluntary production cut by OPEC+ and the roll-out of vaccine for Covid-19 offers a positive outlook for the business. Moving forward, we shall continue our efforts in future-proofing the business by investing strategically and prioritising key growth areas," PetDag commented on its overall outlook prospects. 
Moving forward, the group expects its retail segments to have further impact on product demand, due to travel restrictions, shorter station operating hours and limitation in number of customers entering Kedai Mesra. 
"Retail business will continue to accelerate the growth of its non-fuel business by expanding Makan @ Mesra and bringing quality and affordable essential products directly to customers. 
"It will also continue to focus on enhancing customer experience through various digital initiatives, leveraging its innovative solutions such as the Setel mobile app which continues to be pivotal during the Covid-19 pandemic," PetDag added.
As for its commercial segment, PetDag said the impact to Malaysia manufacturing and industrial sectors was less severe compared to the previous MCO.
"However, commercial business will continue to provide superior value proposition to its customers through a comprehensive product offering, to retain and capture new markets.
"To address the impact of prolonged closure of international borders, commercial business will continue to capitalise on domestic air travel once the MCO is uplifted and focus demand on cargo flights requirements as well as to optimise its operating cost effectively," it said. 
Shares of PetDag ended two sen or 0.11% higher to RM18.82, giving it a market capitalisation of RM18.7 billion.