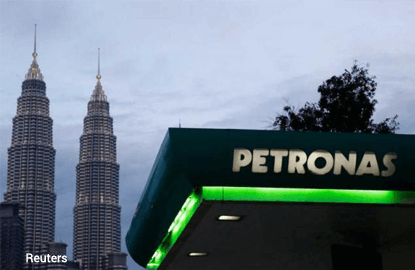 KUALA LUMPUR (March 25): State-owned Petroliam Nasional Bhd (Petronas) is going to continue pursuing its enhanced oil recovery (EOR) projects, as it becomes more indispensable in this low oil price environment.
The group's head of technology Dr Nasir Darman said at a media conference today that Petronas' investment in upstream technology is constantly updated in order to better the execution in the EOR sector.
"To put things into perspective, the need for technology now is even greater when we face a downturn. When crude oil was at US$100 a barrel, the need might not be as stringent as at the time when oil is traded at US$40," he said at one of the media discussions at the Offshore Technology Conference Asia (OTCA 2016).
"Our technology is still focused on what we have pursued since 2002, when we set EOR as an agenda," he added.
EOR is essentially the implementation of various techniques to maximise the extraction of oil from an oil field.
This should bring a sigh of relief to many oil-related service providers, who have been vying for contracts in the area. Recently, Barakah Offshore Petroleum Bhd won a contract to install two gas pipelines under the Petronas Carigali-operated Baram Delta Gas Gathering Project 2 (Bardegg 2) and Baronia enhanced oil recovery project offshore Miri, Sarawak.