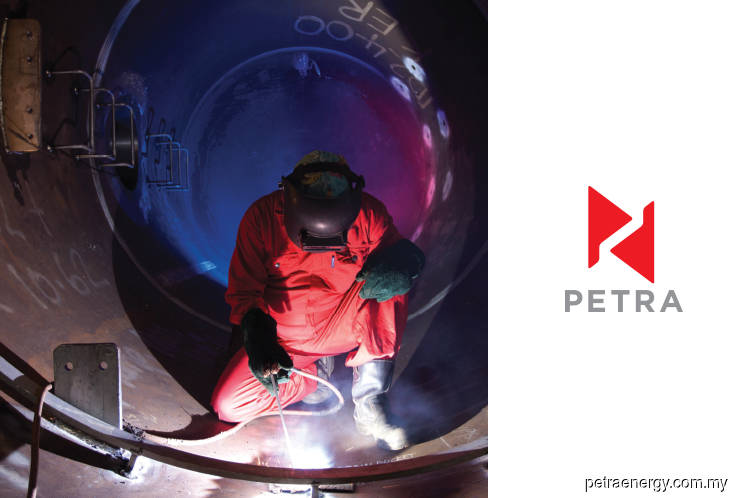 KUALA LUMPUR (Feb 17): Petra Energy Bhd's net profit grew 3.42% to RM21.68 million in the fourth quarter ended Dec 31, 2019 (4QFY19) from RM20.96 million a year ago, helped by lower finance costs, administrative expenses, and impairment on trade and other receivables. 
Earnings per share for the quarter increased to 6.75 sen, from 6.51 sen. 
Petra Energy's net profit improved, despite a 35.17% dip in revenue to RM124.37 million, from RM191.83 million in the year-ago. 
The oilfield services provider announced an interim dividend of two sen per share, payable on May 15, 2020. This marks a total dividend declared to-date of six sen, with respect to FY19. 
For the full-year ended Dec 31, 2019 (FY19), the company returned to the black with a net profit of RM62.55 million, from a net loss of RM20.92 million a year ago. Meanwhile, its revenue for FY19 gained 26.84% to RM592.88 million, from RM467.42 million in FY18. 
According to its annual report 2018, the company had reported losses for the past three consecutive years, with a net loss of RM114.20 million in FY16, narrowed to RM46.03 million in FY17 and further narrowed to RM20.92 million in FY18. 
In a separate statement, the company said its performance for FY19 is a reflection of concerted efforts implemented under its Transformation Programme initiated in 2018, with a key focus on financial prudency, cost management and efficiency on projects executed.
Commenting on its prospects, Petra Energy said while the industry seems to have recovered, there is still volatility on the oil prices, which might affect the activity of the company. 
"The group is cautiously optimistic and will explore new opportunities within the energy sector, while continuing its cost management and improving its execution efficiency," it said. 
Petra Energy's share price gained four sen or 3.2% at RM1.29 today, bringing a market capitalisation of RM414.02 million. The stock has gained three times over the past one year, from 41 sen.