This article first appeared in The Edge Financial Daily, on June 11, 2019.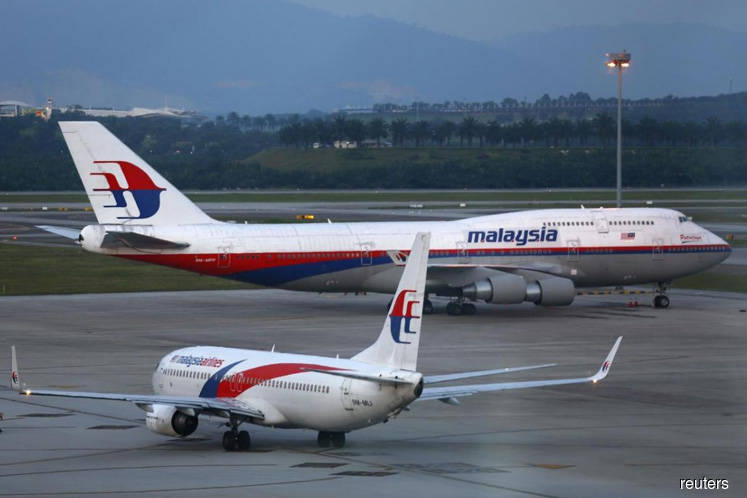 KUALA LUMPUR: Intense lobbying from several groups has begun to appoint a new chairman for Malaysia Airlines Bhd and Malaysia Aviation Group (MAG), after the position was left vacant when Tan Sri Mohammed Nor Md Yusof resigned on March 1.
Former AirAsia Group Bhd chairman Datuk Pahamin A Rajab, former Malaysia Airports Holdings Bhd group managing director Tan Sri Bashir Ahmad and former Malaysian Airline System Bhd (MAS) chief executive officer Tan Sri Dr Abdul Aziz Abdul Rahman are among names that have been reportedly proposed for the chairman post.
An online petition calling for the appointment of Pahamin as chairman of Malaysia Airlines and MAG has been created on Change.org by Cynthia Chong.
Chong described herself as a former stewardess of MAS, whose last position at the national carrier was a senior trainer. "I am truly honoured to serve MAS from 1983 to 1996 or so, [although] I can't recall the exact year I left MAS. However, I can definitely recall working then with the greatest team," she wrote.
Chong noted that from 1994 to 2019, MAS had undergone three bailouts involving RM30 billion.
"This (bailout) has to stop and MAS needs to stand up on its own. All MAS need is Pahamin Rajab, a success story builder and the former founding chairman of AirAsia to lead MAS.
"Over the years, MAS was restructured, reset, rejuvenated, revived and so on. For once, this time MAS has to just focus on one thing and one thing only," she added.
The petition aims to collect 100 signatures, and as at press time it has garnered 28 signatures, one of whom is AirAsia non-executive director Datuk Abdul Aziz Abu Bakar.
"We have to save the airline, [the] country's pride and the belief that the no-nonsense Datuk Pahamin is the right man," Abdul Aziz wrote.
Pahamin was the director-general of the road transport department at the ministry of transport from 1974 to 1998, and the secretary-general of ministry of domestic trade and consumer affairs from 1998 to 2001.
He was appointed as non-executive chairman of low-cost carrier AirAsia on Dec 14, 2001 and retired on June 3, 2008.