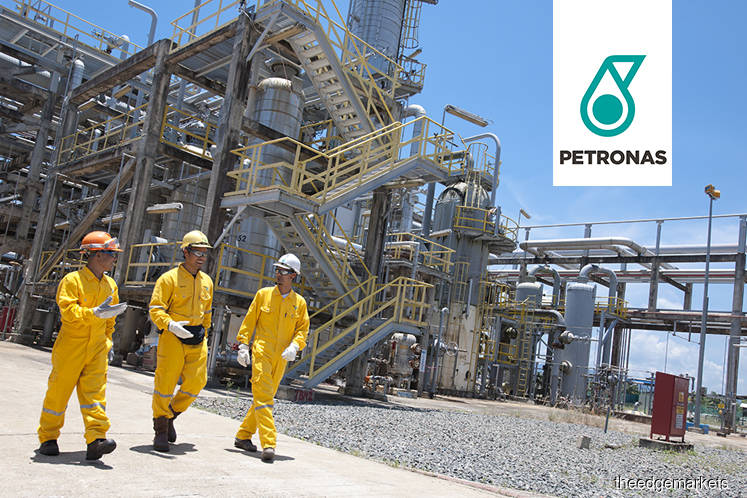 KUALA LUMPUR (May 20): Petronas Gas Bhd (PetGas) reported a net profit of RM368.12 million or 18.6 sen per share in the first quarter (1Q) ended March 31, 2020, a 29% decrease from RM515.46 million or 26.05 sen per share recorded in the previous year, as a result of unrealised foreign (forex) exchange losses from a softening of the ringgit against the US dollar.
In a filing today, PetGas said profit before tax for the quarter was lower by 33% or RM221.1 million as the group was affected by a weaker ringgit against the US dollar, which resulted in unrealised forex loss of RM152 million compared with a gain of RM57.7 million in the corresponding quarter.
Meanwhile, revenue during the quarter rose 2.1% to RM1.4 billion compared with RM1.37 billion a year ago mainly due to a higher revenue from its Gas Transportation and Regasification segments, which the group said was in line with new tariffs for Regulatory Period 1 (RP1) effective Jan 1.
This was however offset by a lower revenue from the Utilities segment due to a lower electricity sales volume.
The board has approved a first interim dividend of 16 sen per share amounting to RM316.6 million for the financial year ending Dec 31, 2020, which will be paid on June 30.
On its prospects, PetGas said the group's Transportation and Regasification business segment is anticipated to continue contributing positively to its earnings under the RP1 tariffs.
While its Gas Processing segment is expected to remain stable on the back of its strong and sustainable income stream under the 2nd Term of the 20-year Gas Processing Agreement effective from 2019 until 2023.
"The current Covid-19 pandemic is not expected to significantly impact the group's overall earnings as the group's business model and long-term contracts ensure steady revenue streams, particularly for Gas Processing, Gas Transportation and Regasification business segments," it said.
PetGas shares have lost some 10% this year from RM16.62 on Dec 31, 2019. It last traded eight sen or 0.53% lower at RM14.92, giving it a market capitalisation of RM29.52 billion.