This article first appeared in The Edge Financial Daily, on August 16, 2018.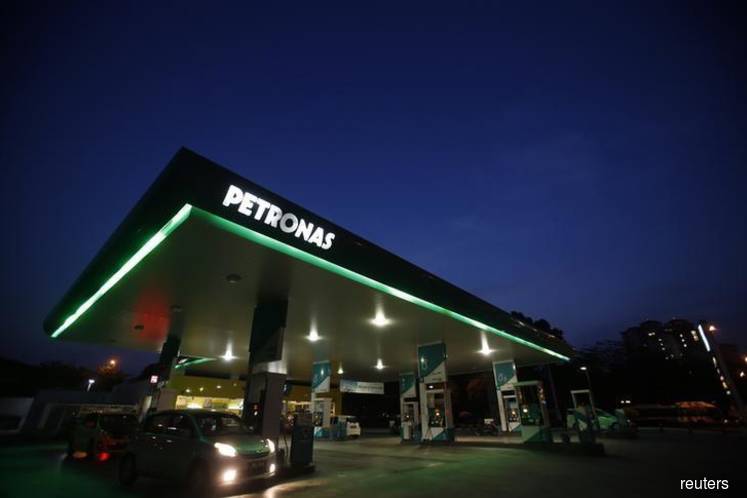 KUALA LUMPUR: Petronas Dagangan Bhd (PetDag), the marketing arm of Petroliam Nasional Bhd, is looking to increase the non-fuel segment's profit contribution to 30% in two to three years, in order to maintain its revenue and provide sustainable returns to its shareholders.
"Ninety percent of our profit coming from fuel. Fuel is a diminishing industry as global trends are moving towards renewable energy such as electrical vehicles, thus PetDag needs to look to the non-fuel segment very quickly," its managing director/chief executive officer, Datuk Seri Syed Zainal Abidin, said at a press conference to announce its partnership with Common Ground, Malaysia's leading co-working space provider yesterday.
"In order to sustain the deficit in fuel, the non-fuel income would have to grow," he added. This is to ensure the company can fill the gap in the fuel segment so it can continue to deliver returns to shareholders going forward.
"We want to grow the non-fuel segment from 10%, the target may be 30% in two or three years. This is something we are discussing today, because when we look at future trends, we will lose all if we don't do (anything to grow the non-fuel segment)," he added.
Syed Zainal said the partnership with Common Ground marks the cornerstone of PetDag's plan to transform a petrol station into an innovation hub and he is hopeful the collaboration will bring in the startups that will enhance the company's non-fuel revenue.
Through the partnership, PetDag and Common Ground will be curating a collaborative programme focused on guiding and mentoring startups to enable corporations to innovate solutions that are relevant to PetDag's business.
Some of the initiatives to be developed include increasing station maintenance efficiency and creating a more premium and convenient fuelling experience for customers.
The programme will be carried out at Common Ground Ampang, located at Petronas' station on Jalan Kolam Air Lama. The co-working space features 22,285 square feet, including a large event space and ten meeting rooms.
"The Place @ Ampang is one of PetDag's long-term strategies to reinvent our retail business, focusing on creating innovative solutions to enhance our customer experience," Syed Zainal said, adding the partnership can allow PetDag to connect with the startup community by bringing added value for the company from exploring and creating greater innovation.
Syed Zainal also said part of the goals to be carried out from this collaboration is also to encourage the growth of the local startup industry, which fits in with PetDag's continuous effort in supporting local small-medium enterprises and vendors to be part of our business ecosystem.
To hasten the pace of increasing the contribution of its non-fuel segment, Syed Zainal said PetDag is looking at duplicating the business model by transforming six other stations in Seksyen 26 Shah Alam, Ampang, Solaris, and Setiawangsa in Kuala Lumpur, Johor Bahru and Langkawi, into innovation hubs.
Syed Zainal said while the collaboration with Common Ground is a test, PetDag is also looking to move this idea overseas, namely to South Africa, if it works in Malaysia.
According to its website, Petronas operates approximately 1,600 service stations across Sub-Saharan Africa through its subsidiary Engen Petroleum Ltd.
Commenting on the government's move to fix the price of Ron 95 at RM2.20 per litre, Syed Zainal said, PetDag welcomes the move as it enhances business sentiment.
"Stability is good for us, what the dealers and company like is the visibility and stability. With the price of Ron 95 fixed, we can do our planning and forecasting much better," he added.
PetDag's share price closed 48 sen, or 1.83%, higher at RM26.70 yesterday, giving it a market capitalisation of RM26.53 billion.