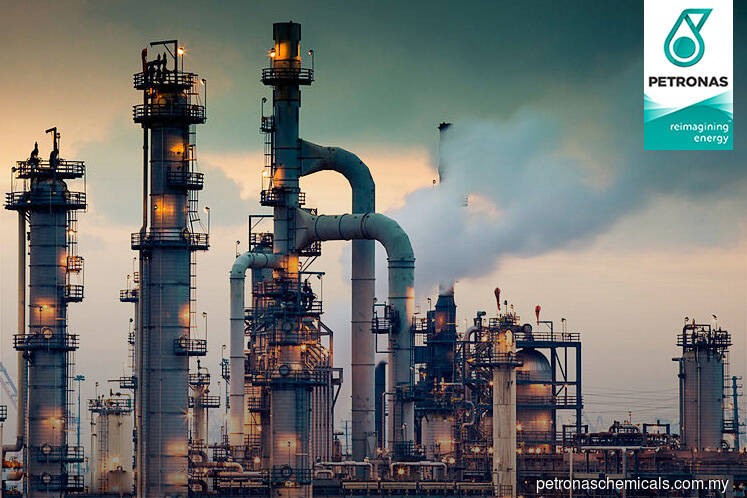 KUALA LUMPUR (May 2): Petronas Chemicals Group Bhd (PetChem) plans to allocate RM4.3 billion in capital expenditure (capex) for its petrochemical projects in the Pengerang Integrated Complex (PIC) in Johor, over the next two years.  
Speaking to a press conference after PetChem's annual general meeting today, its chairman Datuk Md Arif Mahmood said PetChem's PIC petrochemical projects are progressing on schedule and are 74% completed, while the overall project, including refineries, is 87% done. 
PIC's petrochemical projects are expected to be operational in 2019, at which point PetChem would be able to broaden its product portfolio and further diversify into derivatives, specialty chemicals and solutions, while expanding the group's overall production capacity.  
In addition to the RM4.3 billion allocation, the group has also earmarked RM600 million a year as maintenance capex over the next two years, with the amount primarily used to finance its plants' turnaround activities this year.   
"The high number of plants' turnaround poses a challenge for us this year to maintain last year's utilisation rate of 91%," Md Arif added.
Md Arif foresees demand remaining strong, as the global economy is expected to grow at 3.9% this year. He also foresees likewise for the company's margins.
"For us, we are still focused on making sure that we can maintain a high utilisation rate for our plants," he said, pointing to PetChem's profit margin of 38% last year, in line with its customary 31%-38% range.  
Besides PIC, PetChem's key growth projects include the Integrated Aroma Ingredients Complex and the Highly Reactive Polyisobutene (HR-PIB) Project which are both located in Gebeng, Pahang.  
The Integrated Aroma Ingredients Complex is expected to commence this year, producing aroma ingredients, namely Citral, Citronellol and L-menthol, to meet demand from the fragrance and flavour industries. Meanwhile, HR-PIB had come onstream in January 2018.  
In its 20-year plan, PetChem intends to grow its specialty chemicals business to 15% of revenue, from 5% at present.  
PetChem managing director and chief executive officer Datuk Sazali Hamzah said the group will continue to assess further opportunities in downstream derivatives and specialty chemicals in its plants at Pengerang, Kertih, Gebeng, as well as East Malaysia. 
"The completion of PIC, as well as the current plants that we have, will provide a lot more opportunities to grow in the area of chemicals, derivatives and specialty chemicals," Sazali Hamzah said.