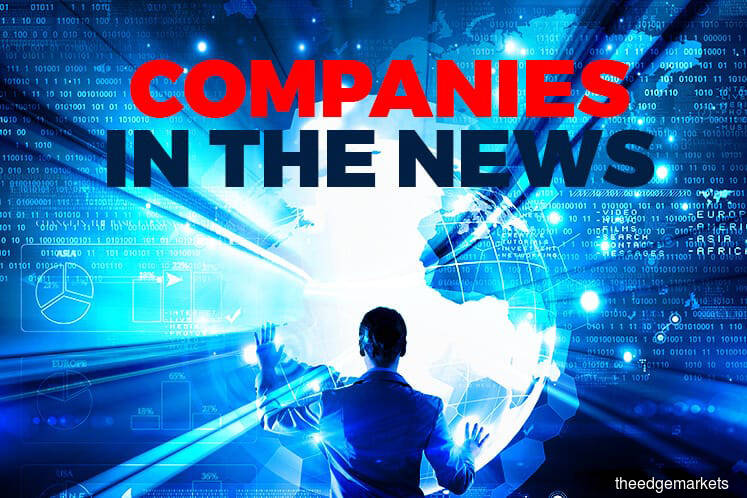 KUALA LUMPUR (July 10): Based on corporate announcements and news flow today, stocks that will draw some attention on Wednesday (July 11) may include: Pestech, Multi Sports, MAHB, Kian Joo, Box-Pak and Top Glove.
Pestech International Bhd has obtained the green light from the Securities and Exchange Commission of Cambodia (SECC) for the proposed listing of its wholly-owned subsidiary Pestech (Cambodia) PLC (Pestech Cambodia) on the main board of Cambodia Securities Exchange.
The group said it had received notification yesterday that the SECC has granted the approval-in-principle to Pestech Cambodia, which is involved in the construction of electrical substations and transmission lines, for its proposed listing in accordance with the laws and regulations in force in Cambodia.
Applications for the proposed listing were submitted to the SECC on Dec 22 last year.
Multi Sports Holdings Ltd has clarified that the reprimand it received from the Securities Commission Malaysia (SC) for knowingly furnishing financial statements that were false or misleading to Bursa Malaysia was related to five quarterly earnings.
The Practice Note 17 shoe manufacturer said the five quarterly earnings were for the first quarter of 2015 (1Q15), 2Q15, 3Q15, 4Q15 and 1Q16, which were prepared and submitted prior to the appointment of new directors on Oct 4, 2016.
"The new directors, in the course of their investigation, had discovered information on litigation in China involving the subsidiaries of Multi Sports and SC relates to these litigations," it said.
Multi Sports said the new directors had also disclosed this litigation in the annual reports that were issued after their appointments.
Malaysia Airports Holdings Bhd (MAHB) saw 9.7% more passengers pass through the 39 airports it manages in the country in June this year at 8.38 million, from 7.64 million a year ago.
This is the highest growth registered for a month in 2018.
International and domestic passenger traffic grew by 8.3% and 11.1% to 4.21 million and 4.17 million respectively in June 2018 from 3.88 million and 3.76 million respectively in June 2017.
"Domestic sector registered the first positive growth since November 2017. The average domestic load factor at 76.2% was also the highest for the year," said MAHB.
Overall aircraft movements also increased by 4.1% year-on-year (y-o-y), with international movements up 5.9% while domestic rose 3% over June 2017. Average load factor increased by 1.2 percentage points to 75.9% in June 2018 over June 2017.
The Kuala Lumpur International Airport in Sepang handled 4.98 million passengers in June 2018, up 9.7% from 4.54 million passengers recorded a year ago.
Kian Joo Can Factory Bhd and its 54.99%-owned subsidiary Box-Pak (Malaysia) Bhd have both promoted Chee Khay Leong to the position of president and chief executive officer of their respective groups effective today.
Chee, 57, had previously been chief operating officer in Kian Joo since July 2012 and an executive director of Box-Pak since July 2013, the two firms said in separate filings to the stock exchange today.
He has also been an executive director in Kian Joo since June 2012, the packaging group said.
Top Glove Corp Bhd and its wholly-owned subsidiary Top Care Sdn Bhd have initiated arbitration proceedings against Adventa Capital Pte Ltd in Singapore today, claiming RM714.86 million in damages and losses suffered.
This follows what it claimed were fraudulent misrepresentations made by Adventa Capital to induce Top Glove and Top Care into entering a share purchase agreement in April.
"Top Glove and Top Care will elect to affirm the SPA and only claim for damages," Top Glove said.
"If Top Glove and Top Care succeed in their arbitration proceedings against Adventa Capital, the tribunal may award interest at such rate and in respect of any period which the tribunal determines to be appropriate," it added.
Top Glove is alleging Aspion Sdn Bhd directors Low Chin Guan and Wong Chin Toh were in a conspiracy to defraud the group by tricking it into acquiring Aspion from its former parent Adventa Capital for RM1.37 billion earlier this year.