This article first appeared in The Edge Malaysia Weekly, on April 27, 2020 - May 03, 2020.
Lim: If you look at the COD of our two build-transfer projects, we could not have asked for better timing.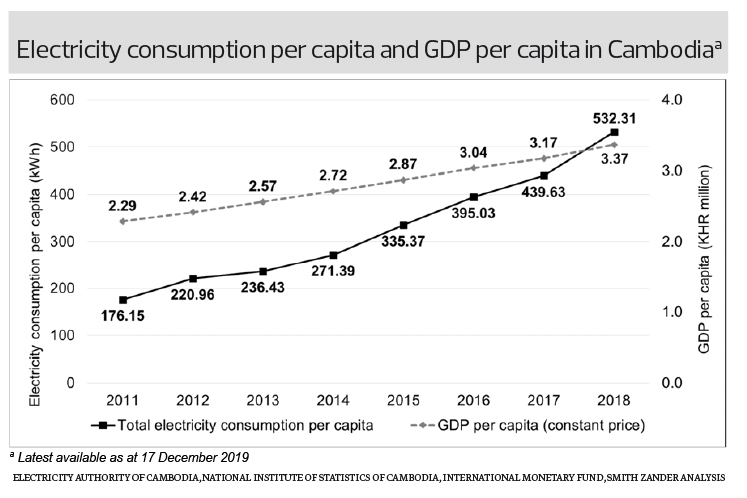 AT a time when the Covid-19 pandemic is testing financial resilience, Pestech International Bhd has remained largely unscathed.
The power infrastructure specialist, which has presence in more than 20 countries, is well-supported by stable recurring income from its three major projects in Cambodia — two of which were completed this year.
Pestech CEO and executive director Paul Lim Pay Chuan believes the timing could not have been better for the group to be collecting a monthly income of US$2.3 million to US$2.4 million from two build-transfer and one concession projects in Cambodia.
"Covid-19 is a new norm for us to handle, but the good thing is that most of the debt we are carrying right now has been turned into cash-generating assets," he tells The Edge in an interview.
The 50-year-old Lim, who was appointed to the board in August 2011, says the stable income streams from Cambodia will allow Pestech to weather the current economic storm. "If you look at the COD [commercial operation date] of our two build-transfer projects, we could not have asked for better timing."
Lim says Pestech received the COD for its 230kV/500kV Sihanoukville-Bek Chan (Phnom Penh) power transmission infrastructure project on March 1 — shortly before the Movement Control Order was imposed in Malaysia.
A month earlier, the group had received the COD for its 115kV Siem Reap-Oddor Meanchey transmission line project.
Together with the 230kV Kampong Cham-Kratie power transmission infrastructure project — a 25-year independent power transmitter concession which started in January 2018 — Pestech now has three major completed projects generating recurring cash flow for the group.
It is worth noting that the monthly recurring income from the projects will increase over time as it is based on fixed schedule payment.
"Imagine if we hadn't completed the two build-transfer projects in Cambodia, we would have been stuck and unable to collect any income after investing heavily there. We consider ourselves very lucky as we managed to finish these projects right before the Covid-19 crisis worsened," says Lim.
He is the nephew of Lim Ah Hock, the executive chairman and a major shareholder of Pestech. Collectively, they control about 55% of the group, which is mainly involved in power generation and electrical systems, transmission lines and power cables, infrastructure asset management, rail electrification and signalling, as well as power distribution and smart grids.
According to Lim, Pestech's earnings are expected to be resilient for the foreseeable future as it is backed by a sizeable outstanding order book of RM1.5 billion as at Dec 31, 2019.
"We will be collecting US dollar income from Cambodia, the Philippines and Papua New Guinea (PNG). Hopefully, we can close two more projects in Cambodia," he says.
Pestech's net profit grew 36% year on year to RM78.97 million in the financial year ended June 30, 2019 (FY2019). This was despite a 2.8% y-o-y decline in revenue to RM811.47 million. The stronger earnings were mainly attributed to higher profit margins of its projects.
Opportunities in the region
Cognisant of the slowdown in new investments from the domestic power infrastructure sector, the group has been looking at opportunities in the region.
"We still have some existing projects in the Philippines. We will continue to tender for new projects in Myanmar and Cambodia. We also see opportunity in Uzbekistan," Lim says.
"When things are more established, these countries will look at building up infrastructure as a way to grow the economy. We are gearing up for that so we will be ready when the opportunities come."
Looking at past crises, including the 1997/98 Asian financial crisis and the 2007/08 global financial crisis, Lim points out that the power industry did not experience a steep decline.
"Good times, bad times, we still need the lights to be on and the air conditioner to be blowing. Our services are important to keep the power supply on, so we are not downsizing (the company). In fact, we are preparing ourselves for the opportunities of the future," he says.
Lim remains confident that Cambodia, Myanmar and PNG will continue to invest in power infrastructure, not just to stimulate their economies but, more importantly, to meet their social requirements.
"When you build for social requirements, it has little to do with the current economic climate, because you are building for the next 10 to 15 years. Unlike the unsold, overhang properties, power infrastructure will not be wasted," he says.
Nevertheless, Lim acknowledges that Malaysia's power infrastructure build-up is mainly driven by economic growth. Therefore, if the economy is slowing down, new investments in infrastructure are expected to slow down too.
Spin-off of Cambodian unit still on the cards
On the long-awaited spin-off of its unit Pestech (Cambodia) PLC in Cambodia, Lim says the group has identified its cornerstone investors and the initial public offering (IPO) — proposed as long ago as February 2016 — should materialise by the middle of this year.
"It took us a fair bit of time because we are trying to get industry players who can add value to our business operations in Cambodia to become our investors, rather than just normal financial investors," he says.
At the moment, Pestech has narrowed them down to a technological partner from Germany as the cornerstone investor, with another two possible candidates from China and Italy. Paperwork is being finalised and the IPO is pending final approval.
Lim says the main objective of the IPO is not to raise funds but to raise the profile of Pestech (Cambodia), which mainly operates engineering, procurement and construction businesses in Cambodia, Myanmar and Vietnam.
It is learnt that the two build-transfer projects in Cambodia are also under Pestech (Cambodia), but the concession project is parked under its sister company Diamond Power Ltd.
Considering that the free float requirements for Cambodian-listed companies are very low, Lim says Pestech is taking this opportunity to rope in long-term partners.
"We believe these cornerstone investors could help us grow in Cambodia and the Indochina region. We hope to retain an 80% stake in Pestech (Cambodia) at the end of the listing exercise; the rest will be held by the cornerstone investors and public investors," he says.
Upon listing, Pestech (Cambodia) is expected to be worth about US$60 million in terms of market capitalisation. The company plans to raise fresh capital of not more than US$10 million.