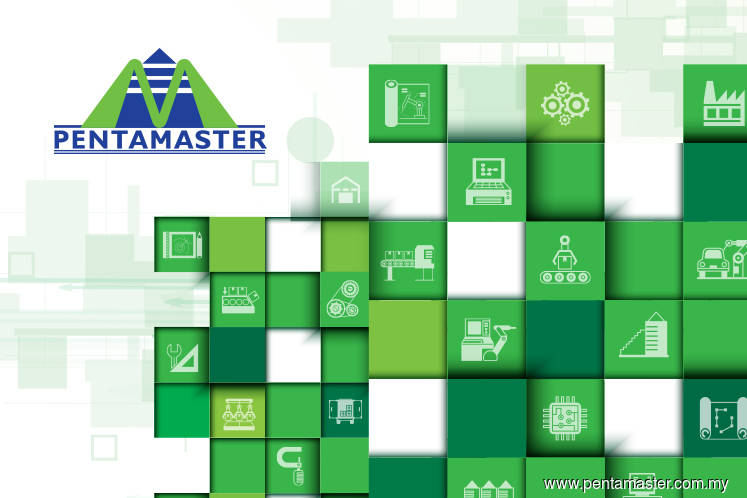 KUALA LUMPUR (Feb 27): Pentamaster Corp Bhd's net profit growth grew nearly 20% to RM22.46 million in its fourth quarter ended Dec 31, 2019 (4QFY19), from RM18.84 million in the year-ago quarter, on higher sales from its automated test equipment (ATE) operating segment.
The higher sales also pushed up quarterly revenue by 12.3% to RM125.98 million from RM112.22 million previously, the group's stock exchange filing today showed.
Pentamaster recommended a final dividend of 1.5 sen per share for the financial year.
For the entire FY19, Pentamaster's net profit jumped 45.4% to RM83.04 million from RM57.12 million in FY18, while revenue rose 16.1% to RM490.11 million from RM422.20 million.
Pentamaster said the ATE segment, which is its major revenue source, showed an increase in revenue of 37% in the fourth quarter and 24% in the full year.
This, it said, was mainly attributable to continuous growth in the demand for smart sensors, coupled with its evolving complexity and wider adoption rate across the telecommunications and automotive segments, leading to a demand-driven growth for the group's smart device test handlers and solutions.
Pentamaster said while the telecommunications industry is still dominant within the ATE segment in terms of its revenue contribution, the group has continuously endeavoured to diversify its revenue base to other segments, in particular the automotive segment.
"During the year, the group's exposure to the automotive segment had generated commendable contribution through the delivery of its test handling equipment, mainly for MLCC (multilayer ceramic capacitors), IGBT (insulated-gate bipolar transistor), automotive power management and power devices.
"Moving forward, the momentum of the group's exposure in the automotive industry is expected to grow, based on the number of orders the Group secured from new global automotive component companies," it added.
Shares of Pentamaster closed 13 sen or 2.7% lower today at RM4.70, bringing a market capitalisation of RM2.23 billion.