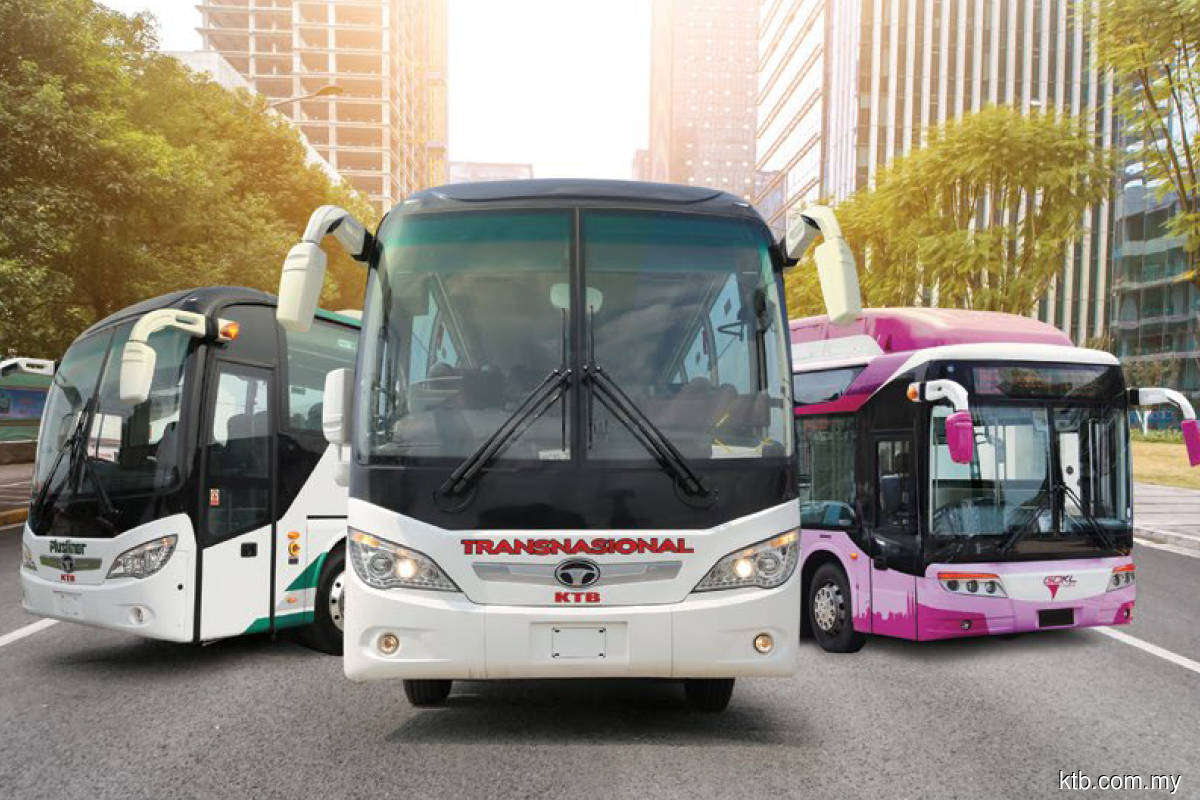 KUALA LUMPUR (Aug 26): Loss-making bus operators emerged as investor favourites today, with two companies seeing their share prices more than double and trading volume exceeded their issued share capital.
Frenzied buying interest has pushed little-known Gets Global Bhd's share price to limit-up at 53.5 sen — the highest level in nearly 13 years. Today's sharp gain of 30 sen on the stock's price is indeed more than yesterday's closing price of 23.5 sen.
The express bus operator was served an unusual market activity query by the stock exchange after the sudden meteoric rally. Its trading volume swelled to 146.26 million, more than its issued share capital of 126 million shares, reflecting the brisk trading activities. It is the 14th most traded counter on Bursa Malaysia today.
The market capitalisation of Gets Global, which saw an emergence of a new major shareholder, has ballooned by RM34.62 million to RM61.74 million today alone.
Year-to-date (YTD), the company's share price has spiked more than threefold from 16 sen.
Yesterday, Gets Global announced its largest shareholder, managing director Datuk Che Azizuddin Che Ismail, has disposed of 30.24 million shares representing a 24% stake in the company.
A separate filing shows that former Gunung Capital Bhd director Teong Lian Aik has bought the big block of shares from Che Azizuddin. 
The share purchase makes Teong the single largest shareholder with 40.16 million shares or a 31.87% stake.
Over at the loss-making intercity bus operator Konsortium Transnasional Bhd, its share price more than tripled in a single day. The Practice Note 17 status company surged 250% or 12.5 sen to 17.5 sen, while its market cap soared RM50.35 million to RM70 million.
The hardly traded stock had been hovering between three sen and 10 sen since the beginning of the year. Today's rally brings its YTD price increase to almost 106% from 8.5 sen.
The counter was the fifth most active stock on the local bourse today, amassing a trading volume of around 436.5 million, which is more than its total issued share capital of 402.8 million. The number of shares changing hands today dwarfs the security's 200-day average volume of 1.14 million.
The share price performance of the two bus operators, both of which have been struggling in the losses for years, puzzled many as to the reason for retail investors flocking to the two penny stocks.
Edited by Kathy Fong