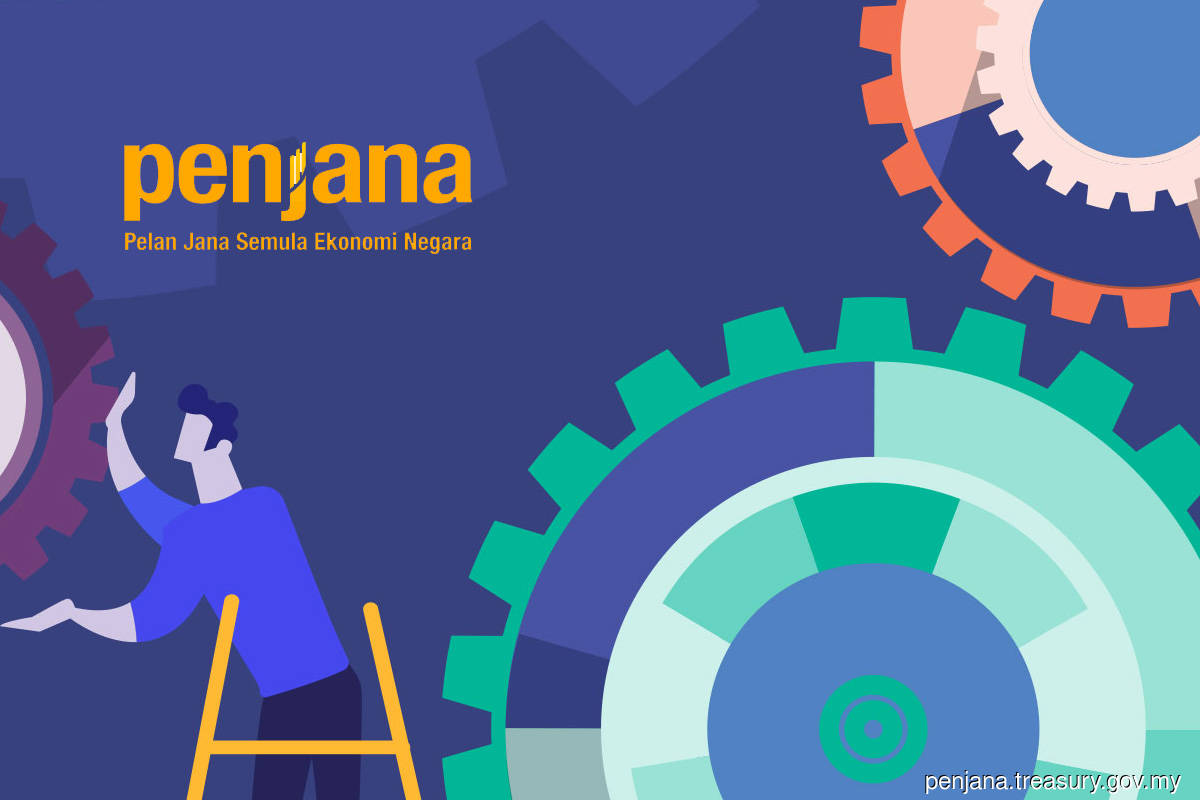 KUALA LUMPUR (July 24): The arts, culture, entertainment and event industries have been thrown a lifeline via the allocation of RM225 million in overall value under the National Economic Recovery Plan (PENJANA) unveiled June 5.
In a statement July 22, MyCreative Ventures Sdn Bhd (MyCreative) chairman Mohd Naguib Razak said the substantial allocation of RM190 million in overall value for the creative sector under MyCreative –  framed as the PENJANA Plan for the Creative Industries – is evidence of belief in the value and potential of creative industries.
"MyCreative acknowledges the responsibility that comes with the mandate to carry out these measures in the most efficient yet urgent manner and is committed to applying our know-how to add value, help to future-proof the creative industry and make its voice heard," he said.
MyCreative is a government investment arm set up to spur Malaysia's creative industry via strategic and innovative funding in the form of debt or equity investments.
MyCreative was incorporated in 2012 and is a wholly owned subsidiary of the Minister of Finance (Incorporated).
The MyCreative programmes cover 10 creative sub-sectors: Content Creation (including Film, Broadcast & Streaming Content and Videogames), Music, Fashion, Performing Arts, Visual Arts, Literature, Traditional and Cultural Arts, Culinary Arts, Design and Creative Education.
Mohd Naguib said applicants can tap into a variety of schemes and initiatives such as Live Event Grants, Digital Marketing Grants, Matching Investments Schemes as well as very attractive Fast Track, Low-Interest Soft Loans.
He said these measures will be further complemented and enhanced by MyCreative's Creative Industry Digital Velocity Programme comprising digital marketing and promotion training, connectivity assistance and advisory services.
He said MyCreative's overall role is to help businesses make the difficult transition to becoming more digital in order to remain relevant and competitive in the 'new normal'.
"Special attention will be given to Live Events and Exhibition Showcase Events, especially if they are able to incorporate a digital or online dimension into their business model," he said.
Mohd Naguib said in addition to direct financial support to creative businesses, MyCreative is also looking to provide indirect support under the Creative Industry Digital Velocity Programme, in the form of advice, training and networking in order that creative industry practitioners can better incorporate a digital or online dimension to their creative business or activity and to use the Digital Marketing and Promotions Grants more effectively.
"MyCreative have also arranged collaboration with the private sector, beginning with partnerships with Google, Facebook and Yes, to help players adapt to new normal through training in digital distribution methods and promotion, development of new business models and connectivity," he said.
He said applications are now open and MyCreative has prepared comprehensive guidelines in the form of FAQ sheets on each initiative as well as a hotline to facilitate applications and for ongoing communications support via its website or telephone.