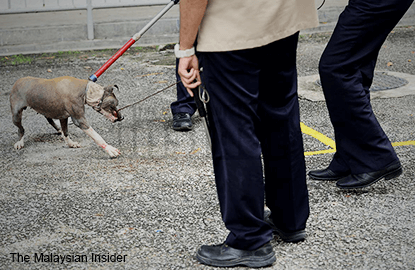 (Oct 9): Penang today lifted its Rabies-infected Area Order 2015 after the rabies scare in the state has died down and the situation is now under control.
Chief Minister Lim Guan Eng made the announcement this morning, weeks after the order was made since Sept 15.
He said the state Veterinary Services Department was consulted and there were no objections.
"There will be no more culling of strays in the state.
"We are revoking the order since there are no rabies cases since Sept 21. Everything looks clear.
"We only recorded four cases of rabid dogs in the state," he said.
However, Lim said the order to vaccinate all pet dogs still stand and owners must make sure they send their dogs for vaccination.
He said the state Department of Veterinary Services (DVS) has some supply of vaccines to accommodate them.
Penang had killed some 2,000 strays since Sept 15. The mass culling was slammed by animal welfare groups and independent feeders. They argued that mass vaccination was the way to tackle rabies. – The Malaysian Insider