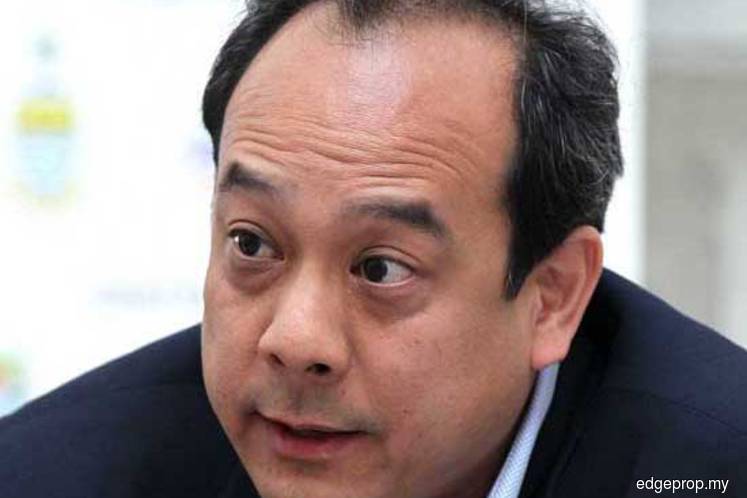 PETALING JAYA (Feb 6): The Penang property market is expected to improve this year, despite it still being a buyers' market, said the Malaysian Institute of Estate Agents (MIEA) Penang branch chairman Mark Saw.
"Penang's property market in the first to third quarters of 2017 continued to record a downtrend in terms of volume of transactions. However, a quarter-to-quarter comparison with 2016 shows that the value of transaction has improved," said Saw during his Penang property market presentation session at the "MIEA Property Market Sentiment Report" held here today.
He predicted the overall Penang property market in 2018 to most likely remain the same as 2017, with improved sentiment to give the market a slight boost.
Saw cited the office property market in Penang island, where the occupancy rate has increased from 79% in 2015 to 82.9% 2016.
"The occupancy rate stood at approximately 82.9% at end-2016 and increased slightly compared with the previous year. The trend is set to continue as there is no new supply coming onto the market in the short term," he explained.
He also said that for any new office supply coming onto the market, as long as they come with well-designed floor layouts, good infrastructure and broadband, they will enjoy better occupancy rates – with rents between RM2 to RM3.30 psf – compared with older stock in the market.
Saw also expected the hospitality and industrial sectors to remain resilient this year.
"On the hospitality sector over the past few years, there has been and continues to be good interest from international hotel brands looking at the Penang market. Meanwhile, the industrial sector should remain relatively active in 2018 due to limited new supply," he commented.
On the other hand, he believed the retail sector will remain very competitive, with malls required to constantly upgrade and be well maintained to continue to attract shoppers.
"For the residential sector, we are no different from anywhere else except the market can be seen to be more mature, but over-building will still cause the market to stall, which it has for the past three years.
"The affordable market is expected to remain active whilst the high-end market priced from RM1 million may remain sluggish for those that lack the benefits of location, size, pricing and branding," Saw concluded.