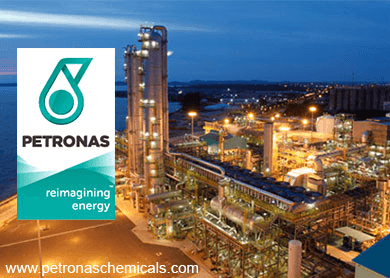 Petronas Chemicals Group Bhd
(Aug 4, RM6.43)
Maintain sell with a target price of RM5.75: We forecast Petronas Chemicals Group Bhd (PChem) to achieve a 15% sequential earnings growth in the second quarter ended June 30 of financial year 2015 (2QFY15), lifted by higher product selling prices, but dragged down by lower plant utilisation. At 17 times expected FY16E ending Dec 31 price-earnings ratio (PER) (26% above historical average, 33% above regional peers), we believe that the positives are priced in.
Driven by supply constraints, and higher crude oil and naphtha prices (both +13% quarter-on-quarter (q-o-q), regional polymer prices staged a strong sequential rebound in 2QFY15 (+14% to +20% q-o-q). We have also observed higher aromatics prices, partly attributable to a fire incident at Dragon Aromatics Co Ltd in April that lowered regional supply. Similarly, methanol prices have also strengthened in 2QFY15 by 20% q-o-q on tightening supply and higher energy prices, while 2QFY15 fertiliser prices were relatively flat q-o-q as ample supply limited price gains.
We expect the higher product selling prices and better price spread to drive sequential earnings growth. However, a scheduled maintenance at PChem's ethylene oxide plant and a fire incident at its Kertih silo will likely lower its 2QFY15 plant utilisation (from the above-average 90% achieved in 1QFY15), thereby partly restricting the earnings rebound. Overall, we forecast PChem to achieve a 15% jump in sequential earnings to over RM700 million in 2QFY15.
Tracking the global oil price trend, prices of polymers, aromatics and methanol have weakened noticeably in July 2015 (-3% to -10% vs 2Q15 average prices). The weak global oil prices, if prolonged, may continue to pressure product selling prices and weaken profit margins. In our view, PChem's business outlook is still challenging, given: (i) weak regional demand growth (attributable to China's slower economic growth); and (ii) lower oil prices will weigh on ethylene and polymer prices, which, in turn, will affect its profit margins for ethylene products (a key earnings contributor to Pchem's olefins and derivatives segment).
We maintain a "sell" call on PChem with an unchanged TP of RM5.75 based on 14 times FY16E PER. — Affin Hwang Capital, Aug 4
This article first appeared in digitaledge Daily, on August 5, 2015.