This article first appeared in Personal Wealth, The Edge Malaysia Weekly, on July 6, 2020 - July 12, 2020.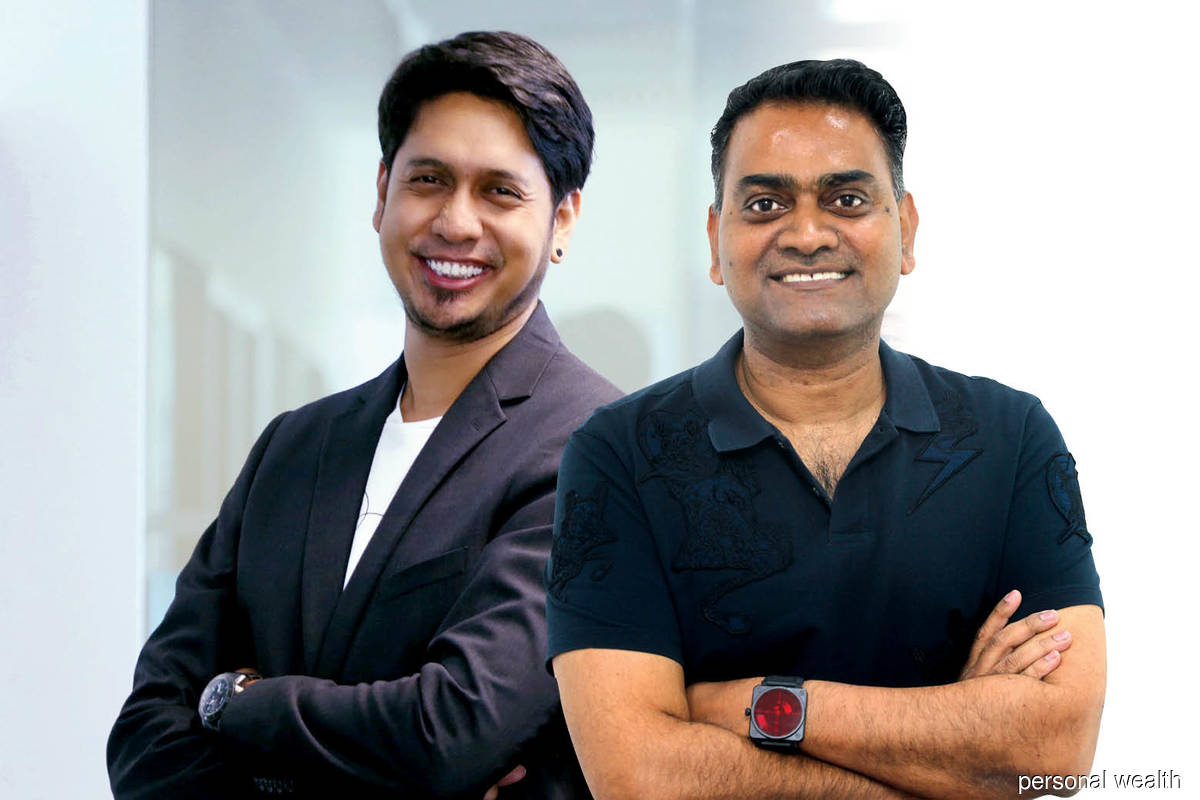 The closure of bricks-and-mortar currency exchange outlets and remittance bureaus during the Movement Control Order (MCO) period has paved the way for the growth of digital operators in Malaysia.
Recently, all non-essential businesses were closed in the effort to contain the spread of Covid-19. But people, especially those stranded on foreign soil, still needed to send and receive money, resulting in an uptick in digital money transfer activity, say industry players.
This has helped the money services business (MSB) industry to remain afloat, says Ramasamy Veeran, CEO of Merchantrade Asia Sdn Bhd, one of the largest MSB operators in the country. Merchantrade, which operates 84 currency exchange branches and has a network of 400 agents nationwide, suffered a massive blow when its outlets had to shut after the MCO came into effect on March 18.
Currency exchange transactions had already begun to taper off in February, when Malaysia imposed a ban on visitors from China after the latter implemented stringent lockdown measures throughout the country to curb the spread of Covid-19 and subsequently grounded all international flights and closed its borders, says Ramasamy.
By March, Merchantrade's branches were seeing only about 20% of the transactions done in the previous corresponding period, resulting in the biggest contraction the company had ever faced since it began operations in 2011 as almost 95% of its business comes from wholesale and retail transactions.
"The drop was not just due to the ban on tourist arrivals but also because our borders were closed. In Malaysia, the most popular currency exchanged is the baht as a lot of people travel to and from Thailand. The Singapore dollar is also significant, with more than 45,000 Malaysians working in the city state. We also exchange a lot of Brunei dollars as many cross over to Miri and Limbang daily," says Ramasamy.  
"In April, we had no transactions as the branches were closed. That was when we saw 100% growth in our online remittance service, eRemit."
A large chunk of the transactions was by Malaysians, who opted to use eRemit — which was launched in 2011 — to transfer money on behalf of their foreign employees to their home countries. "From our observation, we think most of the transactions were by Malaysians helping their domestic workers send money abroad as well as the expatriate community," he says.
"We also noticed a sizeable number of transfers from parents to their children overseas. These groups are not just remitting money but also buying currencies over eForex [its online foreign currency exchange service] whenever the exchange rates were favourable in preparation for future trips. They may be travelling again next year and many are preparing to meet their children overseas or those who are going back to college or university."
Homegrown financial technology(fintech) start-up MoneyMatch — a global payments service provider that mainly operates in the small and medium enterprise (SME) space — similarly saw an increase in its remittance business and in certain e-commerce cross-border transactions, which has offset some of the downside impact. "While certain segments of our business have been negatively impacted by the Covid-19 pandemic, we are really thankful that other segments of our business continue to grow," says MoneyMatch co-founder Naysan Munusamy.
"As a fully licensed digital remittance provider, we were able to continue operations by working from home, unlike many of our more traditional competitors, which definitely helped to put us in a strong position to endure this lockdown. On the retail front, thanks to our e-KYC [electronic Know Your Customer] functionality, we have seen this segment grow over the past few months, with a greater shift towards digital solutions to conduct financial services such as remittances."
MoneyMatch offers a full range of cross-border payment and remittance solutions for retail and business consumers. For retail customers, it has implemented a fully digital onboarding experience [via e-KYC], which can be completed through its mobile app. e-KYC is the online process of verifying the identity of its customers and assessing the risks of each financial transaction.
However, as 70% of MoneyMatch's business constitutes cross-border transactions for SMEs, the impact of the pandemic has been significant. "Our primary focus and largest customer segment remains the micro, small and medium enterprises which utilise our business platform to access superior foreign exchange rates and quicker disbursement times, which are powered by our blockchain integrations globally," says Naysan.
"As we have a wide spectrum of SME customers across industries and locations throughout the country, we have observed that certain segments are doing well now such as e-commerce companies and the medical equipment and food supply industries, which have increased their transaction volume. However, a great number of our SME customers are suffering badly, particularly those in the travel and hospitality sector as well as other retail businesses."
While most countries have resumed domestic travel, many have kept their borders firmly shut. So, it is likely that some industries, especially tourism-related ones, will remain subdued.
"A number of international airports will stay shut for at least a year, so it will take time for certain hospitality segments — such as travel and tourism — to recover. Having said that, we expect things to resume after a year, albeit a little slower," says Ramasamy.
The pandemic has occasioned the need for reliable digital solutions, specifically for those who rely on remittances to support their families and businesses overseas. "With or without Covid-19, the world was already on the path of evolving from traditional channels of conducting financial services to fully digital fintech solutions," says Naysan.
"All that the pandemic has done is merely accelerate the already inevitable process. We are already seeing this trend among our new customers, both retail and business users, whom we onboarded in the past few months."
Ramasamy says Merchantrade is finally reaping the rewards of having invested in digitalising its operations. "Now, we are just improving the touch points and beefing up the mechanisms."
Merchantrade will continue to improve its bricks-and-mortar offering as it is still the preferred mode of remittance for workers with low literacy levels and the easiest way to exchange currencies for frequent travellers.
Naysan opines that the currency exchange sector will be severely disrupted over the next couple of years as traditional modes of operations are rapidly evolving. "In terms of remittances specifically, while the sector may not see any new growth for a while due to the underlying economy, it is clear that the paradigm shift from traditional channels — such as visiting branches with physical cash — to digital channels is here to stay, and well-positioned digital players such as ourselves actually see strong growth opportunities in the coming months," he says.