This article first appeared in Personal Wealth, The Edge Malaysia Weekly, on April 13, 2020 - April 19, 2020.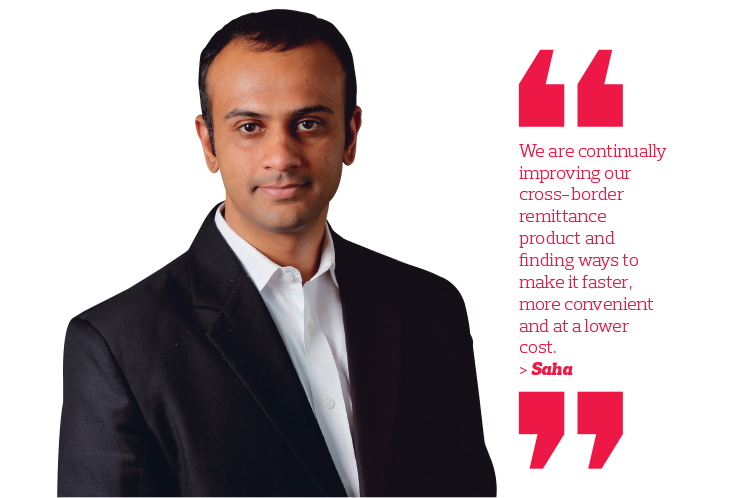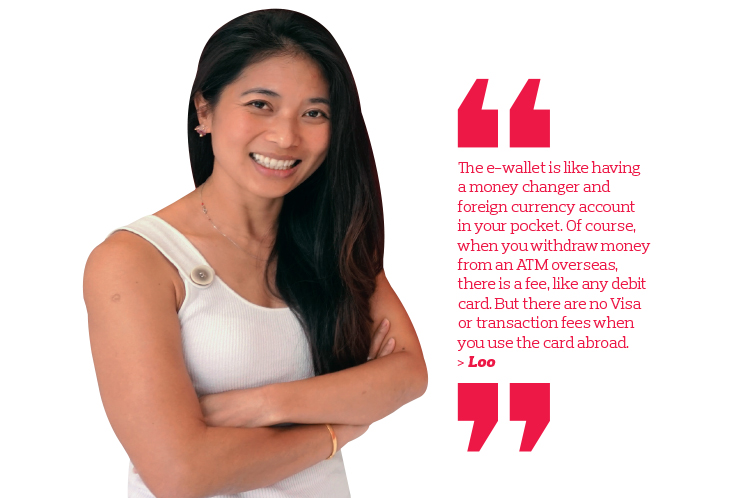 Click / Tap image to enlarge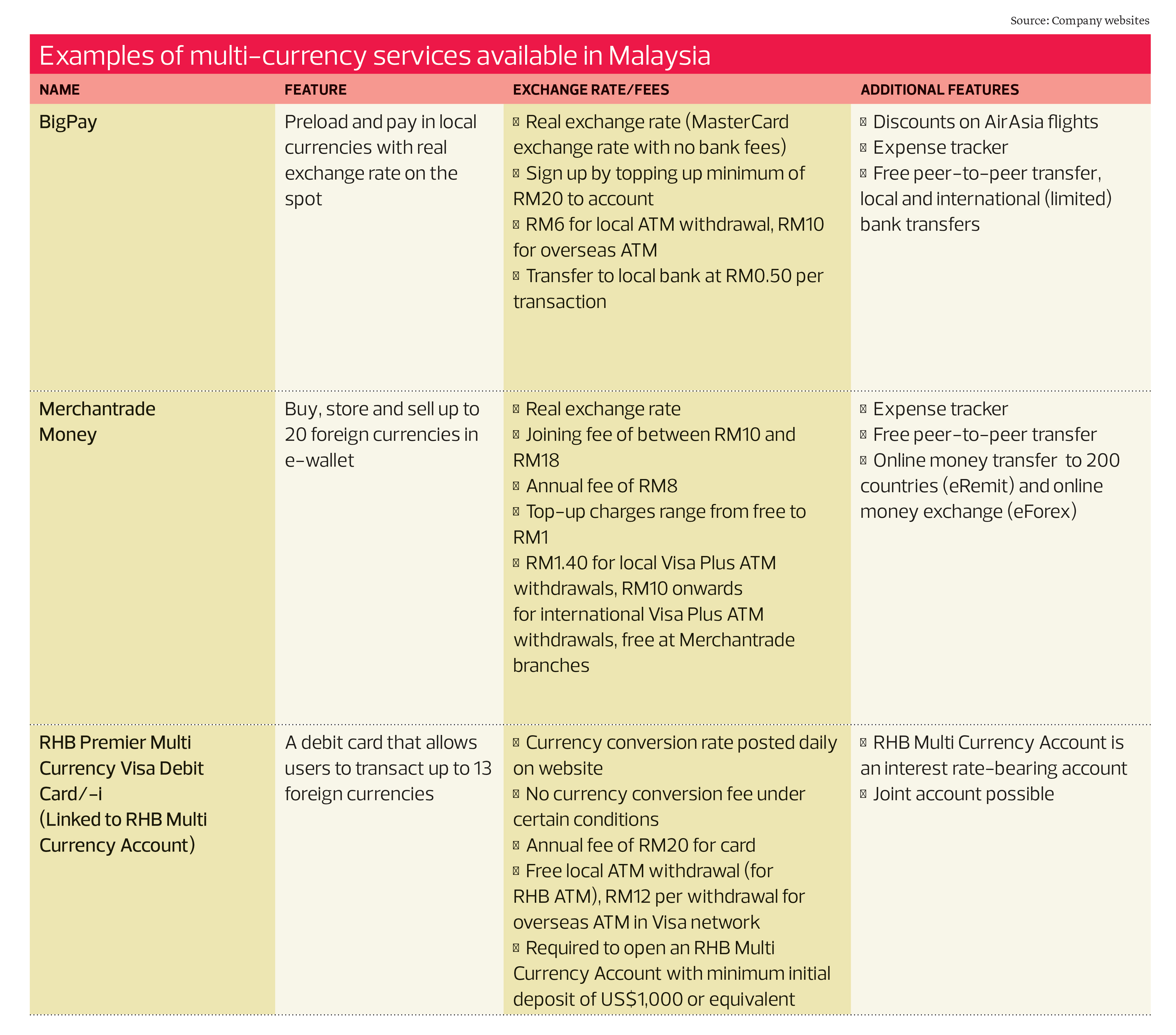 Globalisation has made the world more connected than ever as people frequently travel abroad for work, leisure or studies. While the current travel restrictions have put this on pause, it could be a good time to look at the financial solutions out there. 
Financial technology (fintech) players and banks are among those evolving to meet the needs of the global citizen, who wants cheaper and more convenient solutions. This means coming up with a variety of offerings that will make payments and other financial transactions easier to manage.
For the consumer, that means no more standing in long queues at the money changer just to get a good rate or paying extra in fees when using a local debit card to pay in a foreign currency. These days, one can exchange currencies on the go with a mobile app or use a multi-currency e-wallet or debit card to make payments in a foreign country.
The innovators in this space include Merchantrade Asia Sdn Bhd, which launched its multi-currency e-wallet and Visa prepaid card — Merchantrade Money — in 2018. That was the year AirAsia Bhd launched BigPay, an e-wallet and prepaid MasterCard that can be used abroad with no markup fees on the exchange rate. 
In Singapore, Transferwise launched its multi-currency e-wallet and debit card last year. It recently rolled out its money transfer service in Malaysia. 
RHB Banking Group launched Malaysia's first multi-currency debit card last year, according to its press release. The card is linked to users' RHB multi-currency accounts.
When Merchantrade was looking to further improve its business offerings, one of the suggestions it received was to make remittance and foreign exchange services faster and more convenient, as well as offer better exchange rates. "So, it was natural that we put convenience and accessibility at the top of our list. These must be served at all levels of the market," says vice-president of advertising and promotions Gerrick Tan.
Consumers want a quick and convenient service, since changing currencies is always a last-minute thing that people do before travelling, he adds. The company also observed a demand for cashless solutions as consumers did not want to carry wads of cash when travelling abroad. 
Of course, multi-currency accounts have long been offered by banks, although not all of these are linked to debit cards. But the cost of these services are lower in general when offered by fintech players. And the entire process, from application to utilisation of these services, can be done online without the need for in-person interactions or phone calls.
Meanwhile, companies such as Transferwise are serving an emerging group of global citizens — expatriates, freelancers and digital nomads — who may find it difficult to open bank accounts in multiple locations. "There is usually a lot of paperwork involved and time needed to open one. Some banks even require proof of address in the new country before opening an account. With our multi-currency account, we can help fill a gap and improve our customers' situations," says Venkatesh Saha, head of Asia-Pacific and Middle East expansion at Transferwise. 
"We saw that customers were lacking an affordable and transparent card option to spend abroad, which was why we launched the Transferwise Platinum debit MasterCard. It is an extension of our multi-currency account product in the sense that, like our remittance service, we believe cross-currency transactions should be transparent and at the lowest possible cost." 
How does it work?
The Merchantrade Money app allows users to buy, sell and store currencies based on the actual exchange rate, which is generally lower than most over-the-counter retail foreign exchange rates. It is able to do so because it is a digital platform, according to Tan and Cindy Loo, executive vice-president at Merchantrade. 
Users can set the app to alert them when the currencies hit their desired exchange rate. When that happens, the app will prompt them to convert their currencies. Users can store multiple currencies in the e-wallet. 
Whenever users make transactions using the Merchantrade Money Visa prepaid card or withdraw from an ATM abroad, the local currency at the destination is deducted from the e-wallet. Other currencies like the ringgit will be deducted if that currency is insufficient or not present in the e-wallet. In this case, a currency conversion rate determined by Visa plus a 1% administration fee will be charged, as is the case with using a local debit card abroad.
However, there is a way to avoid those charges, says Loo. "When the amount of foreign currency is low in your e-wallet, you can do an FPX [Financial Process Exchange] transfer on the spot and load your wallet with ringgit. Once you do that, you can convert the ringgit into the foreign currency on the spot. You will not need to find a money changer in that country to convert your ringgit.
"The e-wallet is like having a money changer and foreign currency account in your pocket. Of course, when you withdraw money from an ATM overseas, there is a fee, like any debit card. But there are no Visa or transaction fees when you use the card abroad." 
The card can be used to shop online in a foreign currency, she adds. There is no charge when using FPX to pre-load the wallet.
Meanwhile, Transferwise users can hold and switch between 53 currencies within seconds using the real exchange rate, as seen on Google. They are also provided with a debit MasterCard to spend the currencies, with no annual fee, minimum balance or minimum deposit required, according to its website. In this region, the debit card is currently available in Australia, New Zealand and Singapore.
The only fee that Transferwise imposes is for currency conversion. This fee is usually 0.35% to 2.22%, according to Saha. On the other hand, banks can charge as high as 3.5%. 
"Our debit card is six times cheaper for Singaporean customers than the market average of 4% per card or cash transaction abroad. We are up to four times cheaper than what banks offer [for their remittance service] in Malaysia and faster, with 80% of transfers globally completed within 24 hours," he says. 
The number of foreign currencies that can be held in Transferwise is wider compared with banks and there are no charges for opening or maintaining accounts, says Saha. "We are continually improving our cross-border remittance product and finding ways to make it faster, more convenient and at a lower cost. We are working with Bank Negara Malaysia to bring other innovative products to the country, including our Transferwise Platinum debit card and the multi-currency account."
These solutions offered by Merchantrade and Transferwise are different from what is provided by AirAsia's BigPay, which does not allow users to hold multiple currencies. Users have to load the e-wallet with ringgit, which will be instantly converted into the foreign currency using the real exchange rate when they swipe the card overseas.
A use case for parents
For parents whose children are planning to study overseas, the multi-currency e-wallets and cards can be useful ways to track their spending and save on foreign exchange costs. 
For instance, Loo loads the card with a sum of money every month and gives it to her 19-year-old daughter. This allows her to keep track of her daughter's expenditures and also helps her daughter to stick to her budget. "She is going to study abroad soon. So, I want her to practise these good habits now," she says.
Parents can use the e-wallet to save a portion of their children's fees or expenses abroad. Currently, they can store up to RM10,000 in the e-wallet. This will go up to RM20,000 later this year as the company received regulatory approval for the increase in February.
"Parents can monitor the exchange rate on behalf of their children. And whenever the rate is favourable, they can ask their children to convert the currency. This way, they do not have to convert all the money at one go," says Loo. 
The eRemit online money transfer service is also available on the Merchantrade Money app. "You can perform your wire transfer at home in less than five minutes, without having to fill in multiple forms and queuing at the bank to perform the telegraphic transfer."
Box: Advice from financial planners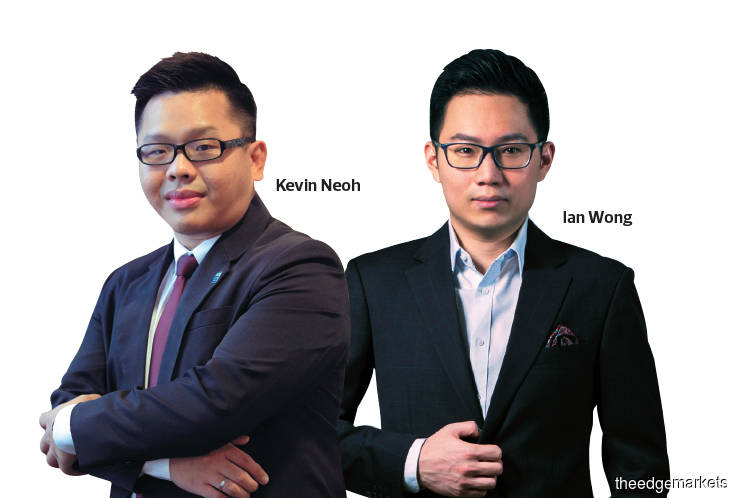 The Covid-19 pandemic has pretty much put a dent in travel plans. When it is safe to fly again, however, travellers should look at ways to get favourable foreign exchange rates, say financial planners. In general, they do not see a lack of solutions for the global citizen as financial technology (fintech) players are addressing the pain points in use cases.
"Companies are starting to cater for this market, where people want to go overseas but do not want to pay bank fees [for currency conversion or transfers abroad]. The message these fintech players are sending is that there are unnecessary fees being factored into the banks' services," says Ian Wong, partner and certified financial planner at IPP Financial Planning Group. 
There are already many tools available for people to use abroad such as credit cards and multi-currency debit cards. "[But] in my opinion, the main challenges faced by frequent travellers are making payments and the cost of conversion," says Kevin Neoh, certified financial planner at VKA Wealth Planners Sdn Bhd.
Fintech players that are offering competitive foreign exchange rates are addressing this pain point. "These instruments replace the need to carry excessive cash that we may or may not use abroad, as carrying cash comes with the risk of theft, loss or overspending," says Neoh.
In general, users should be aware of several charges while using such services. These include the annual fee, account opening fee, minimum initial deposit, currency conversion fee, overseas transaction fee, ATM withdrawal fee and the exchange rate.
The frequent traveller
Wong was planning to visit London in 2017. So, whenever he walked past a local money changer,  he would check the exchange rate for the pound sterling to see if it was favourable. 
"It was at the height of the Brexit movement, so the rates were quite favourable. The ringgit declined against the pound but it bounced back up by the end of that year. That made a bit of difference for me. But to do this, you have to monitor the markets and know what is happening," says Wong.
His advice to frequent travellers is to plan ahead of time and gradually change currencies over time. Also, they should only change what they need.
"Let's say you changed 20% more pounds than you needed and you brought it home. You would have to hold on to it until you travel there again. The money is not growing while inflation is killing [its value]," says Wong.
Unfortunately, many Malaysians like to change currencies at one go before their trips and visit money changers that offer good rates. "Just go to the famous money changer in MidValley Megamall and you will see a long queue there," he says.
Neoh has similar advice. "We cannot control currency movements, but we can control how we prepare for these vacations or trips. Instead of making compromises on our trip if the currency goes against our favour, it is better to anticipate this scenario and save a bit more every month than your initial budget. So, if the currency weakens when you are about to travel, you are prepared," he says.
The weak ringgit could be a hurdle for those who travel frequently. How can they overcome this? Neoh suggests that they invest in foreign currency-denominated unit trust funds, for instance, or open a foreign currency account with a bank. Some of these accounts function like fixed deposit accounts.
But this depends on the person's objectives, he warns. "If you want it to serve as a 'current account' for your travelling expenses, then investing in instruments that will see price fluctuations may not be ideal, since it needs to be liquid and preserve its value. For convenience and safety, traveller's cheques may be a good instrument to use."
Wong also advises people not to hold foreign currencies unless they need to. "It only makes sense if you are going to travel there frequently, whether it is for work or leisure, to visit your children or it is your retirement home. Some banks have dual-currency investment accounts that switch your money between two currencies whenever the rates are favourable."  
Banks and fintech players offer different services and their suitability depends on the customers' preferences. Some of Wong's clients, who frequently travel to the same destination, have a bank account there and use the bank's services to transfer their money. Others use fintech services to save on costs.
"It is about how much work you are willing to put in. The younger crowd usually have a bit more time and are savvier when it comes to technology. So, they are more open to using fintech platforms," says Wong. 
"But I find that once the client reaches a certain net worth, the cost of learning these things for an additional savings of RM30 [for instance] does not seem worth it. They are looking for convenience." 
Saving for children's education
Compared with travelling, saving for your children's education involves a longer time frame. It is hard to tell the direction of currencies 10 years down the road. Neoh suggests that parents start gradually investing in assets that are priced in foreign currencies.
"For example, you may start investing regularly in an exchange-traded fund (ETF) that tracks the S&P 500. This ensures that you are buying into the equity market on a monthly basis while converting your currency into the US dollar. This way, you would be less susceptible to currency risks than if you saved everything in ringgit-denominated assets and only converted it when the time came."
Meanwhile, it can be difficult for parents to predict which countries their children will end up going to and, thus, what currencies to save in. In this case, parents should invest in ringgit-denominated assets, says Wong. They can invest in equities with strong fundamentals or ETFs that track foreign assets if their children are still young.
"But if your child is going to university in two years' time, something like a dual-currency account is good if they already know where they are going. If not, put the money in fixed deposits or something that can give you capital guarantee and yield within that time frame,"he says.