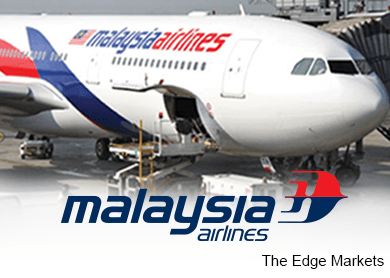 KUALA LUMPUR (July 22): Malaysia Airlines Bhd has appointed Paul Simmons as its chief commercial officer effective Dec 1, 2015.
In a statement today, Malaysia Airlines chief executive officer Christoph Mueller said in his new position, Simmons will focus on re-establishing the national airline's brand as a "leading airline and developing services that will exceed our customers' requirements and expectations".
Simmons brings with him over 28 years of experience in sales and marketing, with his last eight years focusing on the airlines industry.
Prior to his appointment, Simmons was the chief commercial officer for British low-cost regional airline Flybe. He was also the former regional general manager of another British low-cost airline easyJET (2009 to 2013), as well as head of brand marketing, products and distribution (2006 to 2008).
Before joining the aviation industry, Simmons spent five years in the hotel industry. He was the executive vice-president of sales and marketing for Oberoi group of hotels in India (2004 to 2006) and vice-president of Global Intercontinental Brand for Intercontinental Hotel Group in the UK (2001 to 2003).
Simmons started his career in the fast-moving consumer goods industry, working for Procter and Gamble Heath and Beauty Care UK, S.C. Johnson Wax UK and Kellogg Marketing and Sales Co, UK.