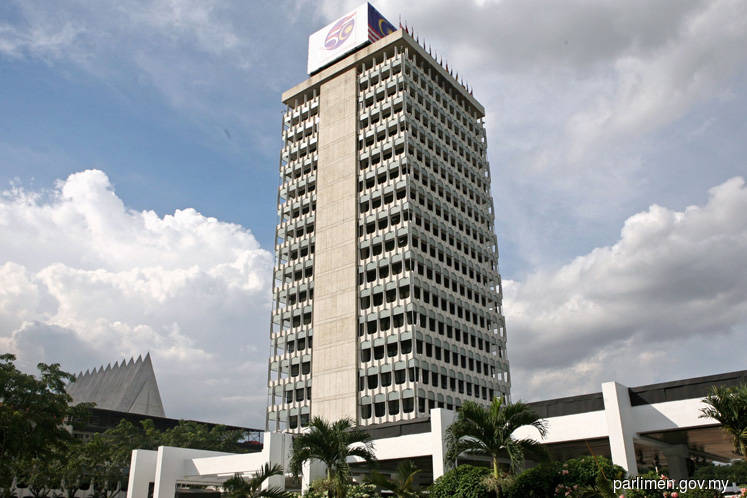 KUALA LUMPUR (Nov 20): Parliament proceedings started late today due to a lack of quorum at the Dewan Rakyat or lower house. News reports said there were only 24 members of Parliament (MPs) in the Dewan Rakyat as of 10am before the start of the question and answer session.
According to Malaysia's Parliamentary rules, there must be a minimum of 26 MPs in the 222-seat Dewan Rakyat for proceedings to be held.
"Dewan Rakyat got off to a bumpy start on Wednesday (Nov 20) because there were insufficient lawmakers to get the day going. The Dewan proceedings, which had just begun, was interrupted by Datuk Abdul Rahman Mohamad (BN-Lipis), who alerted the Speaker of Dewan Rakyat, Tan Sri Mohamad Ariff Md Yusof, of the lack of quorum in the House.
"Mohamad Ariff did a brief headcount and agreed that there were only 24 lawmakers in the House as of 10am before the start of the question and answer session. He then ordered the bell to be rung for two minutes to alert MPs outside the Dewan to enter the august House," Star Online reported.
Meanwhile, Bernama reported that after the bell was rung, four more MPs joined the proceedings to ensure sufficient quorum with 28 MPs in the Dewan Rakyat.
It was reported that Deputy Tourism, Arts and Culture Minister Muhammad Bakhtiar Wan Chik had answered the first question on the ministry's effort to promote Malaysian culture at the international level.