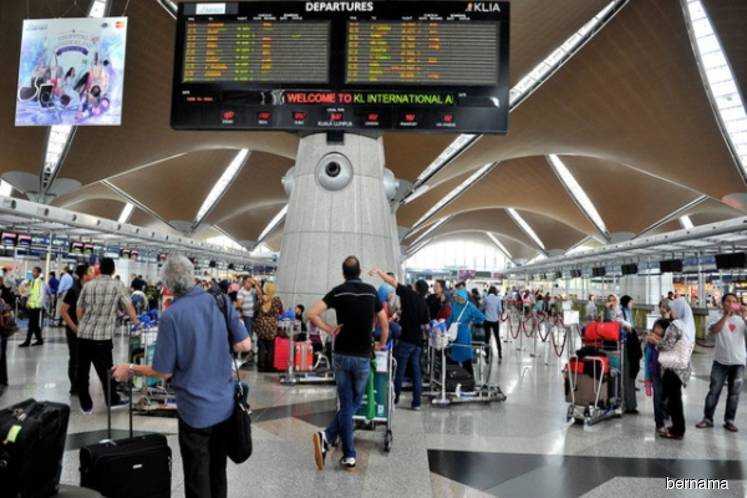 KUALA LUMPUR (April 10): The departure levy that is set to be imposed on outbound air travellers can be extended to cover other outbound travellers as well without the need for Parliament's approval.
This was confirmed by Deputy Finance Minister Datuk Amiruddin Hamzah today when answering MPs' questions in the Dewan Rakyat on why the Departure Levy Bill 2019 did not explicitly mention "air travellers" despite the Government's assurance that it will only be imposed on outbound air travellers.
"The Government's intention is to impose the levy on individuals who depart from the country via flight," said Amiruddin.
"Exemption will be given to other forms of transportation, and the Government will also consider exemption for local outbound air travellers for religious purposes," he said.
"If the need arises in the future [for us] to impose the levy on [non-air outbound travellers as well], we will be able to retract the exemption by exercising the prerogative of the Minister [in charge] without tabling a new Bill,"
"A responsible Government will not do it without any reasonable excuse," he added in response to the question by Datuk Seri Wee Ka Siong [BN-Ayer Hitam].
The departure levy, which was passed in the Dewan Rakyat today, is expected to raise between RM900 million and RM1 billion per year upon implementation.
It has been reported that the levy will be enforced beginning June 1, and will amount to RM20 per passenger for those departing to Asean countries, and RM40 for other countries.