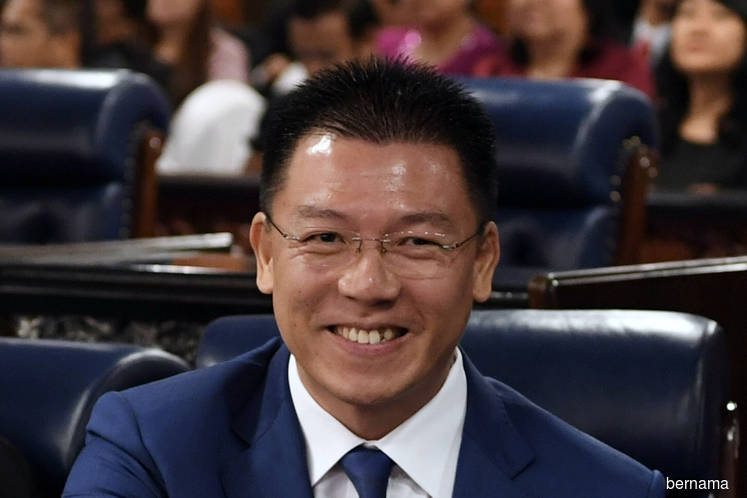 KUALA LUMPUR (March 25): Deputy speaker Nga Kor Ming said the parliament will at a suitable time find a replacement for the chairman of the Public Accounts Committee (PAC), as the committee is currently handling "a lot of ongoing cases".
"We will find the right time (to choose a new PAC chairman), because I think there should be a conclusion to the cases being heard," he told reporters at the parliament lobby today.
Nga explained that some time needed to be given to the committee, before appointing a new chairman, as some of the cases are already nearing completion.
"There are many ongoing cases that are being heard by the committee, among which is the goods and services tax and income tax refund. The amount involved is about RM36 billion.
"So we would like to give them the room and space to complete their assignment before a new chairman is appointed," he said.
"It will all depend on when the investigations are completed," Nga added.
Earlier in the Dewan Rakyat, Lim Lip Eng [PH-Kepong] urged the Speaker to decide on PAC's chairmanship, saying that the Pakatan Harapan's manifesto dictated the position to be held by the Opposition.
"Standing Order 77(2), with regard to PAC, this committee must have a chairman and vice-chairman that [are] appointed by the council.
"With all due respect to Beluran (Datuk Seri Ronald Kiandee), but this is [a question of] principle," said Lim.
"The reason for this request is because of Pakatan's election manifesto. We must fulfil [the promise], so I ask for the Speaker to come out with a decision," he added.
The previous Barisan Nasional administration typically appoints an Opposition member as the vice chairman of PAC, and a member of ruling coalition as the chairman.
Ronald was previously a BN member of parliament when he was appointed as PAC chairman. In December last year, Ronald quit the coalition and served as an independent before joining Parti Pribumi Bersatu Malaysia, a Pakatan component party.