This article first appeared in The Edge Malaysia Weekly, on November 16, 2020 - November 22, 2020.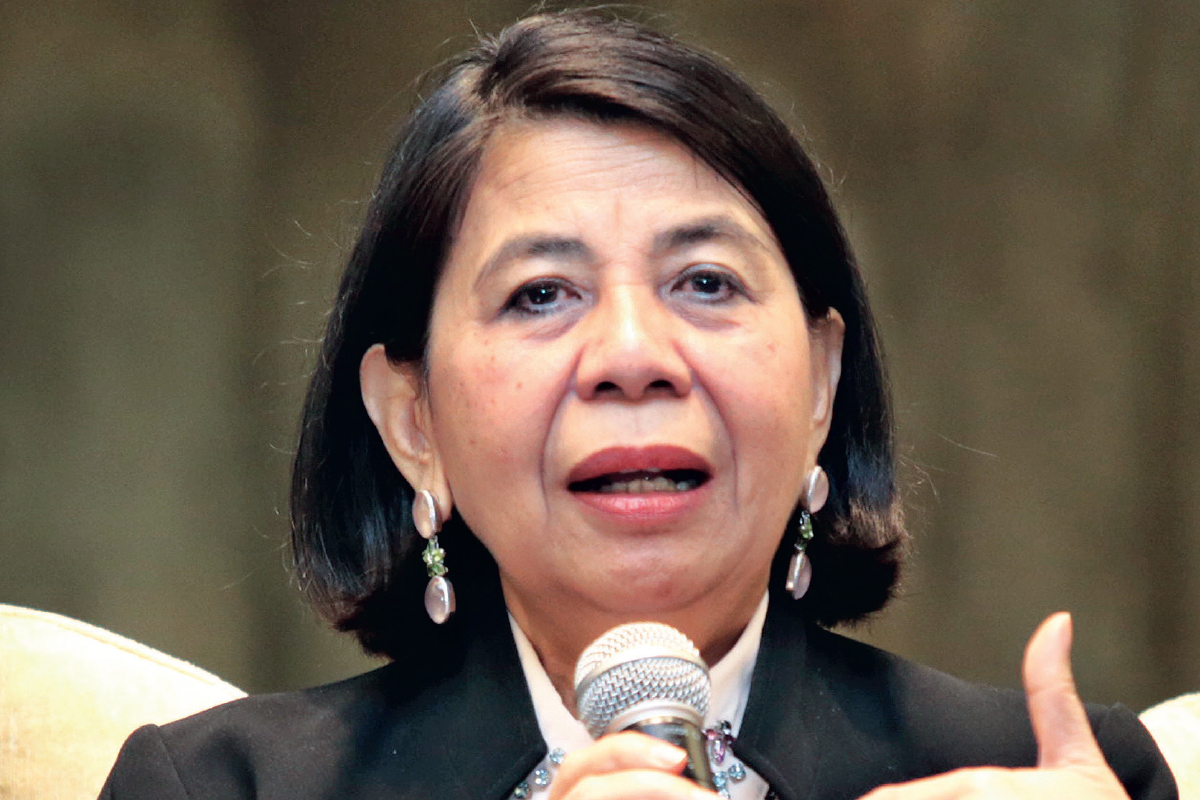 THE Covid-19 pandemic has certainly cast a long shadow on public well-being, but it has also jumpstarted support measures for vulnerable groups on multiple fronts.
Since the outbreak of the pandemic, many households have been on edge as the economy stalled, throwing thousands out of work.
Unemployment climbed from 3.2% of the 15.9 million-strong labour force in January to 5.3% in May, according to the Department of Statistics Malaysia (DOSM). This was a three-decade-high of 826,100 persons, which moderated to 4.7% in July and held steady in August.
On the plus side, the pandemic has galvanised the social protection system to become more efficient and inclusive, bringing people in need under its umbrella.
At the apex level, the government's Social Protection Council (MySPC) was reactivated in June at a meeting of the Economic Action Council (EAC). MySPC, which was established in 2016, is headed by the prime minister.
The revived MySPC has four focus areas — social assistance, social insurance, labour market data and intervention, and governance — said Minister in the Prime Minister's Department for Economic Affairs Datuk Seri Mustapa Mohamed after the EAC meeting.
For the Social Wellbeing Research Centre (SWRC), a policy institute based at the Faculty of Economics and Administration, Universiti Malaya, the reactivation of MySPC shows that the promotion of social security has gained new prominence in the nation's priorities.
The council's progress towards universal social protection is an encouraging sign to SWRC director Emeritus Professor Norma Mansor, who sits on the MySPC.
"The government is looking at reforming, reviewing and coordinating social protection programmes under MySPC," Norma tells The Edge in an online interview.
SWRC's work on social security in general and old age financial protection in particular is supported by an endowment from the Employees Provident Fund (EPF).
To establish the groundwork for a comprehensive national social protection system, the Implementation Coordination Unit of the Prime Minister's Department has selected several agencies to anchor specific components of social protection, says Norma. These agencies would then coordinate the administration of programmes among themselves.
"First, they are doing a mapping exercise among the government agencies to see who is covered and who is not, taking stock of the coverage," she says. "I think this is the first time ever that they are coming together as a group to look at how to improve the way they function."
Among the low-hanging fruits are efficiency gains. Small aid programmes in which the transaction cost is a burden on the administration will get streamlined. By coming together under a coordination system, not only are overlapping jurisdictions resolved but cost saving is achieved as well.
Ironically, the impetus for this cooperative spirit has arisen from the fallout of the pandemic.
"Covid-19 has become a catalyst for people to come together. Resources are limited in relation to the number of people who need assistance.
"Civil society groups are supporting the vulnerable too, but on the government side, we have to do something that's more cost-effective and inclusive. We must reach out to the people who are furthest away, the weakest, the most illiterate of Malaysians. We should come together to work on this," Norma asserts.
While the initial focus is on coordinating government programmes, SWRC is proposing that it should be extended later to include zakat administrators, state government support schemes and civil society aid groups.
The intention, says Norma, is not to take over their services but to determine whether any eligible recipients are missing out on aid and whether some people are benefiting from more than one programme.
Exclusion error and inclusion error together account for some 30% of target populations, a ratio that holds universally, she says.
The government's social protection measures fall into three categories. The lead agency for social safety net programmes is the Ministry of Women, Family and Community Development. Aid delivered by the Welfare Department to the aged, disabled and families with dependent children, for instance, come under this umbrella.
The second group covering social insurance is led by the Ministry of Finance. Institutions like the Social Security Organisation (Socso), EPF and Armed Forces Fund Board (LTAT) make up this arm of social protection.
The Ministry of Human Resources anchors the third category of social protection programmes, covering the labour market.
"Social protection is also about making the labour market active, agile and adaptive. We can see that when any crisis happens, inadvertently, it eventually becomes an economic crisis," Norma observes.
While the efficient administration of social protection measures is a welcome development, she opines, a law that spells out a minimum standard of state support for all citizens is the benchmark that needs to be established.
An act on social protection would not only enable agencies to share information related to social protection, but more importantly guarantee basic protection for the public, says Norma.
A model for such coverage is Centrelink Australia, which delivers payment and services to people in need. "When you go into its system, you know what exactly your entitlement is. I would like us to come to that stage," says Norma.
"The pandemic, if anything, should push us to make this work faster. What's stopping us from working on it now? We are in a crisis mode, so let's work extra time to benefit from this [predicament] while people still feel this [need]," she declares.
Norma notes that many businesses that previously were not registered with the authorities want to register now because the government is providing support to ease the strains arising from measures to contain the pandemic.
The data shows that some 60% of the working population is not covered by statutory contribution schemes like EPF and Socso. This means that over nine million workers do not have access to formal social protection to fall back on during difficult times.
"So this is the time we should come together and be part of the national social protection system. Everyone should be in it either as a contributor or beneficiary. Today you can be a contributor; tomorrow, who knows, you might be the beneficiary," states Norma.
The challenges become more complex when other aspects of social protection are taken into account. The issue of our ageing society and its implications for a sustainable social protection system will become a pressing reality within a decade.
Add to that the disruptions to the economy that are being caused by the accelerating pace of innovation and their implications for employment, and the issue becomes more urgent. The impacts of the Fourth Industrial Revolution on fiscal management pose additional challenges for governments.
While policymakers buckle down to deal with this turbulence, vulnerable populations need some assistance to take control of their finances. SWRC's expenditure guide called Belanjawanku aims to give individuals and families a handy tool to help with their financial planning.
Meant as a guide especially for low-income households, Belanjawanku proposes a monthly reference budget that is sufficient for the second tier of income earners, rather than the bottom 10%, to enjoy a reasonable standard of living.
Launched in March last year, Belanjawanku proposes a budget of RM1,870 for a single person in the B20 group living in the Klang Valley.
Many countries including the UK, Australia and the US have a reference budget, says Norma, and Malaysia's model, which may be the first in Southeast Asia, is based on the one used by the Netherlands.
This year, the guidance budget has been updated for the Klang Valley, and estimates developed for Johor Baru, Kota Kinabalu, Alor Setar and Kuala Terengganu. By the end of the year, figures for Kuching, Penang, Kota Baru and Kuantan will be ready. A Belanjawanku app for mobile phones is in the works.
Dwelling on the issue of financial protection in old age, Norma states that it is clearly a problem for the country. While some 40% of working adults are covered by EPF, for a significant group of them, the savings are not enough.
Notably also, fewer than 500,000 out of some 900,000 small and medium enterprises (SMEs) and micro-businesses that are registered with the Companies Commission of Malaysia (SSM) contribute to EPF.
Of the 400,000 businesses that are not paying EPF, some are self-employed and family-owned firms. So, even for workers in the formal sector, there is a gap in social protection. Further, among the 500,000 firms that contribute to EPF, many are micro-businesses and small enterprises with limited resources. Since 98.5% of the country's businesses are SMEs, this means that a significant segment of the working population is vulnerable to financial shocks.
"So when it comes to financial protection in old age, there will definitely be a problem, and we are proposing for the government to take steps from now because we're all aware that our society is ageing," says Norma.
"Serious challenges with an ageing society will emerge by 2030. The government will have to relook at its programmes to see how old age is protected. We feel that it's not just the responsibility of the government, although the government has to spearhead this," she adds.
To develop a comprehensive and in-depth databank on the country's ageing profile, SWRC undertakes the Malaysian Ageing and Retirement Survey on people aged 40 and above. The biennial survey gathers information on five areas: health-related matters, work and retirement, income and consumption, psycho-social matters, and family and living matters. The research is aimed at feeding evidence-based recommendations for policymaking on ageing issues.
"Taxation has to be looked at because only a small percentage of working Malaysians are paying tax. Also, our revenue is coming from direct taxes. This is not sustainable, especially since our economy is evolving and automation will take away jobs," says Norma.
While the government will have to put aside funds for those who cannot afford the basic necessities, some form of individual contribution will be needed to ensure universal social protection.
"Everyone should contribute and this should be part of the old age protection system. The middle and high-income groups will have to contribute more to their savings for old age. So we are proposing a multi-layer social protection system. The first level will come from the government in the form of an old age pension; the second level will be the Socso, EPF-type funds; and the third layer will be savings like the private retirement schemes and other investment funds. Every Malaysian should be part of this planning in a pension type of system, but it should be contributory," says Norma.