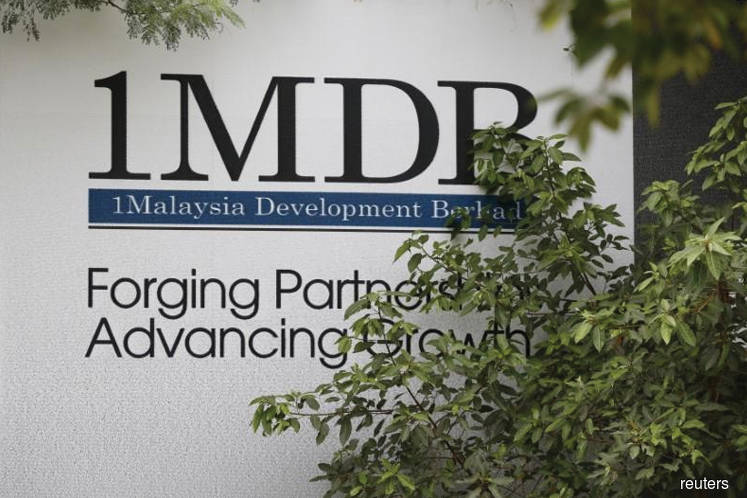 KUALA LUMPUR (Aug 15): The Public Accounts Committee (PAC) says it will reopen investigations into 1Malaysia Development Bhd (1MDB), provided Parliament passes the motion on the matter.
New PAC chairman Datuk Seri Ronald Kiandee (BN-Beluran) said this is because the bipartisan committee is answerable to Parliament. 
"PAC is under [the] Parliament," he told a press conference. "If the motion is approved by Parliament, for sure we will investigate." 
Finance Minister Lim Guan Eng today filed a motion for the auditor-general (AG) and PAC to reopen investigations into the 1MDB scandal. 
Kiandee said PAC is also prepared to investigate Lim's claim that input tax credit totalling RM19.25 million is missing from the goods and services tax (GST) trust fund. 
The PAC chief, who attended a three-and-a-half hour briefing on PAC's role and functions by AG Tan Sri Madinah Mohamad today, said the committee has yet to decide on the people it will be asking to testify. 
"It is still early to talk about who we will be summoning. We will have to look at the terms of reference at a later stage, including the investigation strategy. We have not sat down on what are the terms of reference for this investigation," Kiandee said when asked whether former Prime Minister Datuk Seri Najib Razak will be summoned.  
"These two issues (1MDB and missing GST funds) will take us some time, and then we have the AG Report. There are so many things being highlighted by the AG for us to look into," the former Dewan Rakyat deputy speaker said. 
Kiandee said if PAC reopens investigation, it will liaise with Madinah to avoid duplication of work. 
"Definitely, we will have to discuss with the AG, because they are also doing investigation on 1MDB, so we will liaise with them, but our investigation will not jeopardise theirs. 
"We will ask the AG on the extent of investigations that were done before this, because we are a new committee. We need the AG to brief us," he said.