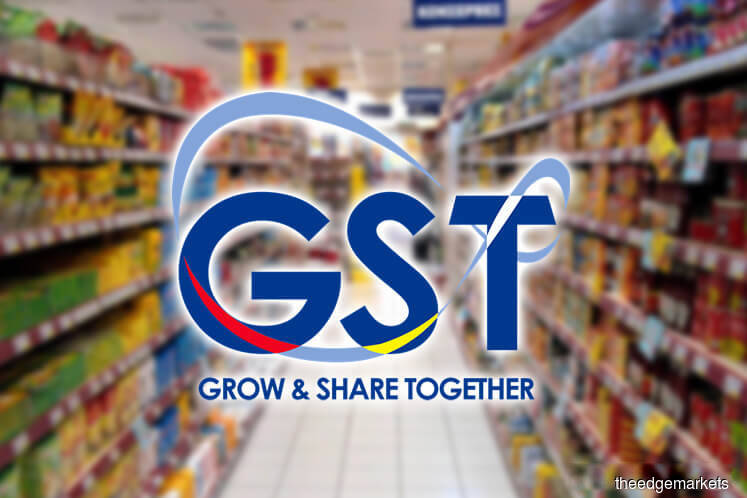 KUALA LUMPUR (July 15): Only RM1.5 billion of Goods and Services Tax (GST) refunds were due as at May 31, 2018, and not RM19.4 billion as claimed by Finance Minister Lim Guan Eng, the Parliamentary Public Accounts Committee (PAC) has found.
In its report on the overdue RM19.4 billion GST refunds, which was tabled to the Dewan Rakyat today, the PAC attached briefing slides by the Royal Malaysian Custom Department which showed that as at May 31 last year, only RM1.5 billion GST refunds were approved but have not been paid.
Customs disclosed that meanwhile, RM9.6 billion were still in review, RM3.9 billion were related to issues of non-taxable supplies, RM900 million were related to exemption issues, and RM3.5 billion were still under investigation.
In its findings, PAC said it found that there were procedural issues in GST collection.
The government has kept all GST collection in the consolidated account, and made rebates in stages only when needed and as claimed by the GST refund committee to the GST refund pile.
The committee said by right, the government should transfer 35% of all monies collected under the tax to the refund pile immediately upon receipt, and only keep 65% of the receipts in the Consolidated Fund for expenditure.
The committee also found that the government had failed to reserve 35% of the funds collected for GST refunds.
However, it noted that the percentage of collections earmarked for reserves are much lower than the 42% actually required.
Nonetheless, PAC asserted that there was "no loss of money in GST collection".
This is because "the collection from GST that was not transferred into the GST refund [collection], was spent for the purposes of government's operating and development expenditure".
PAC said the previous government has overestimated the net collection of GST.
It also noted that the delay in transferring GST collections towards the GST refund was because the previous government intended to maintain the government's cash flow so that it was not in operational deficit, whereby its operating expenditure should not exceed its revenue.
The PAC has recommended the government ensured full adherence of the country's law, especially in finance-related procedures so that the finance administration is more organised.
"Civil servants have to advise the government in relation to legislation procedure and report to their superior without fear or favour, especially in cash flow planning and accountable fiscal discipline," PAC said in its second recommendation.
See also:
Opposition to refer Guan Eng to parliamentary Committee of Privileges over GST refund claims
GST refunds kept in consolidated revenue account violated fundamental trust laws, accounting rules