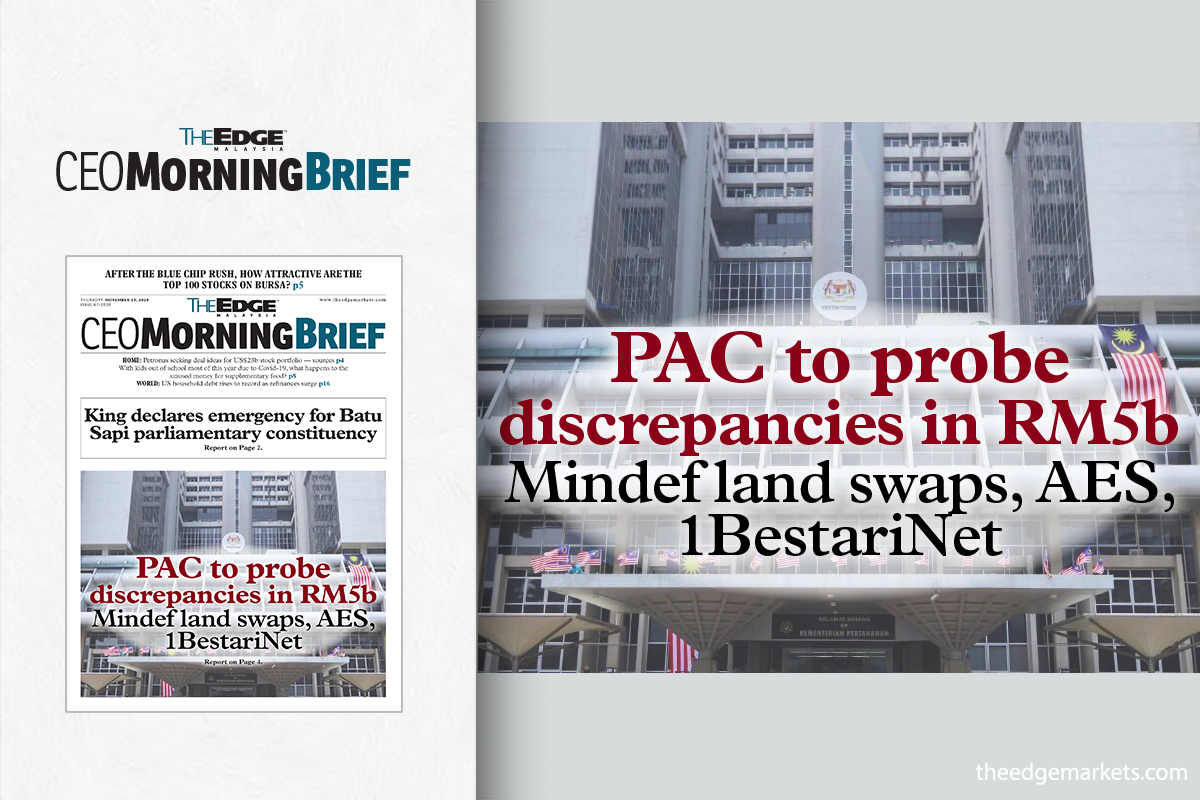 KUALA LUMPUR (Nov 18): The Parliamentary Public Accounts Committee (PAC) will probe and commence proceedings on three new issues raised by its Governance, Procurement and Finance Investigation Committee (JKSTUPKK), namely land swaps made under the Defence Ministry (Mindef) from 1995 to 2018, the Automated Enforcement System (AES) under the Transport Ministry, and the 1BestariNet project from 2011 to 2019 under the Education Ministry.
PAC chairman Wong Kah Woh said in a statement today that the PAC had just heard from the JKSTUPKK led by former auditor-general Tan Sri Ambrin Buang, who briefed them on discrepancies in these three projects.
"PAC is of the opinion that there is merit in regards to these three issues brought by the JKSTUPKK," he said in a statement.
According to Wong, the JKSTUPKK investigated 16 land swaps worth RM4.8 billion involving 2,923 acres of government land.
He said there were losses related to these deals as a result of inconsistent methods used to determine the true value of the land, where political considerations outweighed the defence ministry mandate.
 
A land swap is where Mindef exchanges government land with the private sector to procure facility development. This is done to supplement allocation for upgrading work on defence facilities.
They are also investigating the Armed Forces Fund Board's (LTAT) investment of RM555 million in the acquisition of the company running AES when the company only cost RM40 million.
Meanwhile, Wong said administrative weaknesses and negligence were discovered in the 1BestariNet project. He added that the project did not meet its targets, which were to equip 10,000 schools nationwide with high-speed 4G Internet access and a virtual learning environment.
The 1BestariNet project was executed by the Ministry of Education at a cost of RM2.71 billion between 2011 to 2019. Wong said the PAC will be looking into the money spent during this period.
Wong said investigations will begin on Nov 30, 2020.