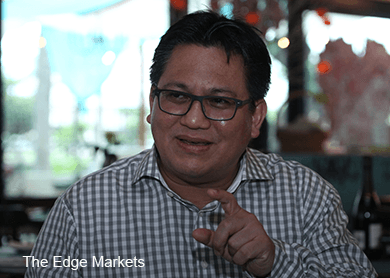 KUALA LUMPUR: Parliament's Public Accounts Committee (PAC) yesterday expressed its dissatisfaction over explanations given by international auditor Deloitte on troubled 1Malaysia Development Bhd's (1MDB) 2014 financials.
It also admitted that Putrajaya's delay in reappointing Deloitte to audit the state investment vehicle's latest accounts will be a "hindrance" to its ongoing probe into the debt-laden firm.
PAC chairman Datuk Nur Jazlan Mohamed said the bi-partisan committee was unhappy with Deloitte's explanations about 1MDB's assets for sale — the auditor had reported that the company was a "going concern" when it last audited the firm's accounts for the financial year ended March 2014.
 In financial terms, "going concern" means robust business function without any threat of liquidation in the near future.
"We are not fully satisfied, there are a lot of disagreements with the audit's opinions. One was on assets for sale, and we are not entirely satisfied with their explanations.
"Assets for sale were the reason given why the company was a going concern because they said assets can be turned into cash.
"That's why we asked them to show us proof and they explained to us but we are not entirely satisfied with their answers," said Nur Jazlan after chairing the PAC meeting in Parliament yesterday.
The PAC met with Deloitte representatives on Wednesday as part of its ongoing probe into 1MDB, which has chalked up RM42 billion in debts to date.
The committee found out at Wednesday's meeting that Putrajaya has yet to direct Deloitte to audit 1MDB's accounts for the current financial year despite growing concerns about the state investor's financial health.
In reiterating the need for 1MDB's latest accounts to be audited quickly, Nur Jazlan said until the financials are completed and audited, it would be a hindrance to PAC's ongoing investigation into the firm.
"There is already a 15-month gap between last year's audited accounts and now, and there are a lot of events that happened in that period for which we need verification.
"Until the audit is done, we cannot pin the responsibility on somebody," he said in urging 1MDB's owner, the Ministry of Finance, to issue a directive for the audit to commence immediately.
Criticism has been mounting of the state investment vehicle, established in 2009.
Scrutiny has grown more intense following whistleblower site Sarawak Report's recent exposes, which piled pressure on Prime Minister Datuk Seri Najib Razak and prompted politicians from both sides of the divide, including former prime minister Tun Dr Mahathir Mohamad, to demand a thorough investigation into the fund.
The auditor-general is currently looking through 1MDB's books, with a preliminary report expected to be submitted to Parliament this month, while the PAC started its investigation into the company last month. — The Malaysian Insider
This article first appeared in The Edge Financial Daily, on June 12, 2015.