This article first appeared in The Edge Malaysia Weekly, on December 7, 2020 - December 13, 2020.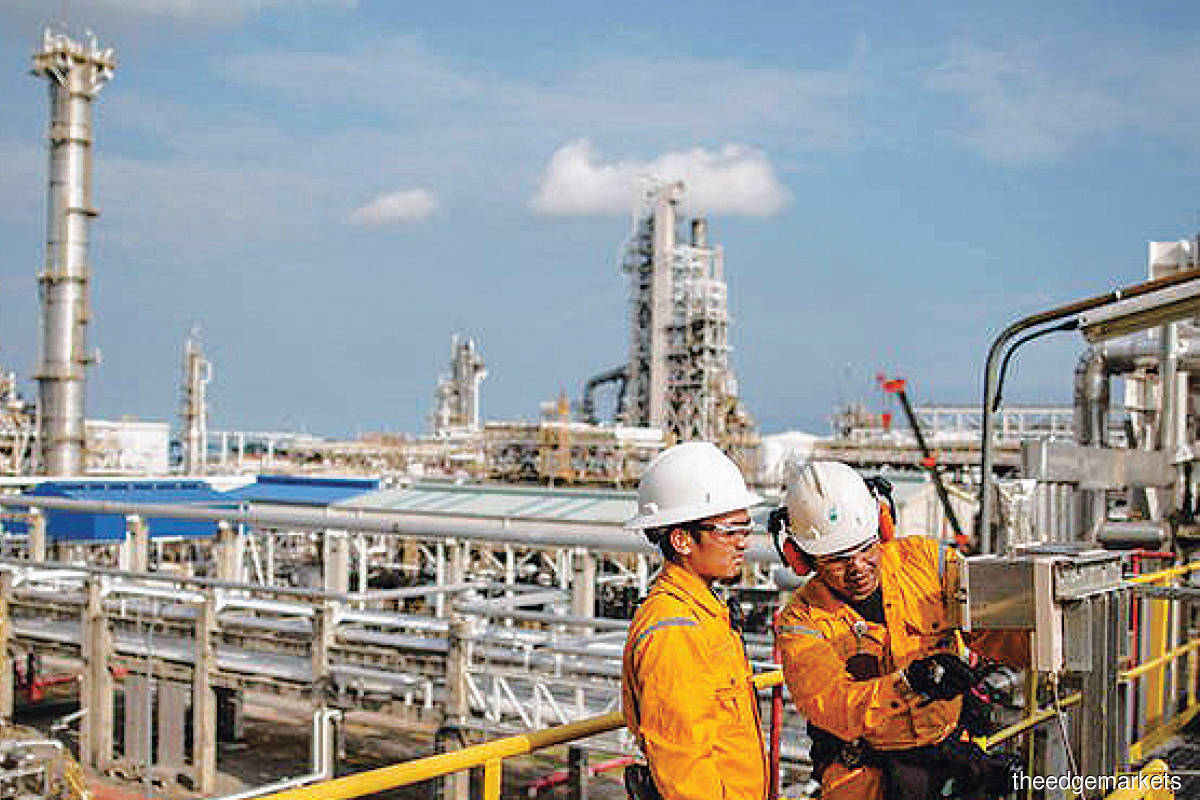 AFTER rallying by a third since end-September, can Petronas Chemicals Group Bhd (PetChem) spark further interest in its shares?
At last Thursday's close, the shares were trading at RM7.15 apiece and at a price-earnings ratio (PER) of 36.92 times. Are there any potential catalysts ahead for the company, which registered robust profit growth in the third quarter ended September, ostensibly on the back of a recovering global economy?
A lot hinges on the fundamentals of the petrochemicals industry, but overcapacity issues continue to cast a huge shadow on the sector.
For the present, many analysts have downgraded PetChem, as the glut in the global petrochemical industry could linger for a few years to come. Even so, they expect the company to post solid earnings in the coming financial year.
In a Nov 19 report, CGS-CIMB Research senior analyst Raymond Yap advises investors to be nimble as the momentum of PetChem's share price could already be peaking. "Our base case is that strong PE (polyethylene), PP (polypropylene) and MEG (mono ethylene glycol) capacity expansions in 2020 to 2021 [will] ultimately halt selling price advances after 1Q2021, or at least slow their upward momentum, even if the global economy recovers once Covid-19 vaccines are available.
"PetChem is also planning for a gradual commissioning of its Pengerang plants from May 2021 and into 3Q2021, with likely start-up losses and intensified competition in Southeast Asia potentially weighing down its 2H2021F earnings."
Meanwhile, Ahmad Maghfur Osman, a senior analyst at Nomura, says in a Nov 19 report that he expects PetChem's earnings to remain solid in FY2021, but adds that its current valuation seems demanding because of expected losses from the commencement of its plant at the Refinery and Petrochemical Integrated Development (Rapid) in Pengerang, Johor, and oversupply concerns due to upcoming chemical capacities.
At the time the report was published, PetChem's enterprise value-to-earnings before interest, taxes, depreciation and amortisation (EV/Ebitda) was at 8.7 times, or one time above its standard deviation, according to Nomura's calculation.
According to data compiled by Bursa Marketplace, of the 23 analysts who cover PetChem, eight have a "hold" recommendation on the counter while six have "reduce" and three "sell". However, there are five "buy" calls and a "strong buy" as well, with a consensus target price of RM6.172 — 14.64% lower than the stock's closing price of RM7.22 last Thursday.
Analysts obviously have mixed views on the counter's potential, as the highest target price is RM8.10 while the lowest is RM4.
What is the outlook for petrochemicals?
The consensus outlook for petrochemicals over the next year is expected to be rather challenging because of overcapacity issues. However, McKinsey reported in October that demand could reach pre-Covid-19 levels by the first quarter of 2022, although it also projects that overcapacity issues will remain beyond 2022 — possibly even until 2025, as the industry will need time to throttle back capacity additions.
"Industry players have only a few options to address utilisation, including delaying capacity additions and restructuring current capacity. Heading into the crisis, ethylene utilisation was expected to be about 85% between 2020 and 2025 (versus 89% in 2019)," the research firm notes.
"Several recent scenarios, however, suggest that utilisation levels will likely remain below 85%, even with large reductions in capacity. A scenario of muted recovery shows an average industry utilisation of about 81% until 2025. In addition, the resulting impact on the value pool shows a decline of around 16% and won't return to 2019 levels until 2023."
However, over the last nine months, PetChem has been able to maintain a high utilisation level for its plants, despite facing disruptions at its methanol and fertiliser plants in Sabah after a landslide affected the Sabah-Sarawak Gas Pipeline.
During an analyst briefing on Nov 19, PetChem group CEO Datuk Sazali Hamzah said its plants had an overall utilisation rate of 95% during the nine months ended September, which was higher than the 93% in the corresponding period last year.
However, because of the global recession brought about by the Covid-19 pandemic, average petrochemical product prices have fallen. Consequently, PetChem's revenue declined about 13% to RM10.5 billion from RM12.1 billion in the previous corresponding period. Its Ebitda fell 36% due to lower spreads and sales volume.
Nevertheless, strong growth was seen on a quarter-on-quarter basis, with Ebitda rising 32% to RM914 million due to higher spreads in the third quarter. As a result, profit after tax doubled to RM452 million.
Despite the recovery in the third quarter, Sazali remains apprehensive about market volatility and warns that the group is not out of the woods yet.
Nevertheless, PetChem is on track to meet its year-end production target of 10 million tonnes. It is also still confident of the price forecast of its products — at least for the fourth quarter.
PetChem's chief commercial officer Shakeel Ahmad Khan says that most of the products are expected to see stable to firm prices during the three months to January 2021.
Lotte Chemical Titans Holdings Bhd has also enjoyed a share price rally since about mid-September, when the stock started to trend upwards. At last Thursday's closing price of RM2.93, LCTitans' shares had shot up 74.4%. However, analysts' consensus target price for the counter is RM2.217 — 24.35% lower than the current share price.
On the refinery side, Petron Malaysia Refining & Marketing Bhd and Hengyuan Refining Company Bhd have also ridden this uptrend. The former's share price is up 41.1% since Nov 9 while the latter's is 83% higher since Nov 4.
The refining industry is more tightly linked to domestic energy consumption and transport as their products are mostly for fuel, such as gasoline, diesel, liquefied petroleum gas and aviation fuel.
Only one analyst covers Petron and he recommends a "sell" with a target price of RM3.42, which is 19.7% lower than its closing price of RM4.26 last Thursday. Hengyuan is not covered by any brokerage firms.