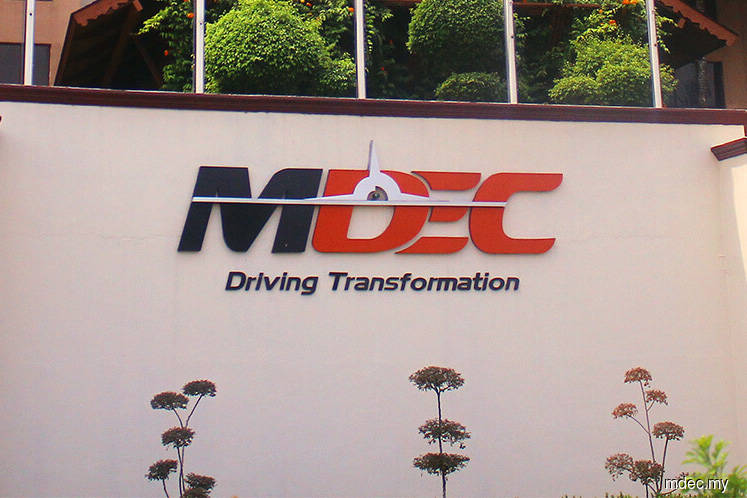 KUALA LUMPUR (March 26): Over 80 digital and tech companies have stepped up and offered digital solutions and services to local small- and medium-sized enterprises (SMEs) that were negatively impacted by the Movement Control Order (MCO), under the #DigitalVsCovid movement initiated by the Malaysia Digital Economy Corp (MDEC). 
MDEC launched the movement yesterday, to galvanise support from digital economy stakeholders to combat Covid-19 and mitigate business risks arising from it. 
Under the initiative, MDEC, through its ongoing industry outreach efforts by its Global Growth Acceleration (GGA) Division, has managed to connect with many globally-recognized Malaysian tech and digital companies to provide various solutions and services to help SMEs and the nation during these challenging times. 
"These industry leaders will be offering their solutions and services, either pro bono or at a significantly-discounted price, to SMEs. In doing so, we hope to also get SMEs on board the digital bandwagon, so they can sustain their business operations effectively until April 14, when the MCO is targeted to end," Communications and Multimedia Minister Datuk Saifuddin Abdullah said in a statement today.  
Saifuddin said the #DigitalVsCovid movement is in-line with the ministry's objective and MDEC's mandate to lead the digital economy forward and accelerate digital adoption among the people of Malaysia. 
"The action by these companies will also help keep the nations digital economy moving forward and ensure Malaysians are able to benefit from the digital economy. 
"More importantly, the solutions that these GGA companies offer will ensure the current prevention measures in place – social distancing, cashless transaction, and maintaining general hygiene and cleanliness – remain effective. 
"All these will reduce the risk of Covid-19 infection spreading," he added.