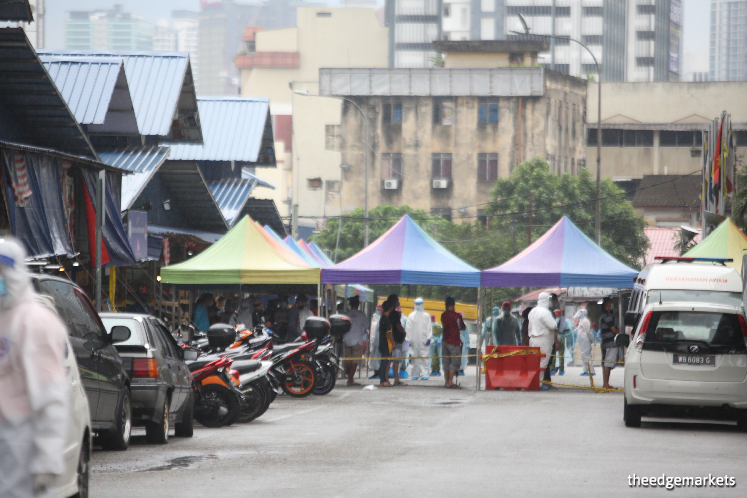 KUALA LUMPUR (April 30): Over 1,000 traders, workers and residents from around the closed Pasar Raja Bot at Chow Kit were swabbed for Covid-19 detection tests today.
According to reports, a first round of screenings took place last week.
Dewan Bandaraya Kuala Lumpur, which ordered the closure of the market, said it was done on the instructions of the Ministry of Health.
Sanitisation works were carried out at the market yesterday, and it will remain closed until May 13.
These photos were taken by Suhaimi Mohd Yusuf and Sam Fong.