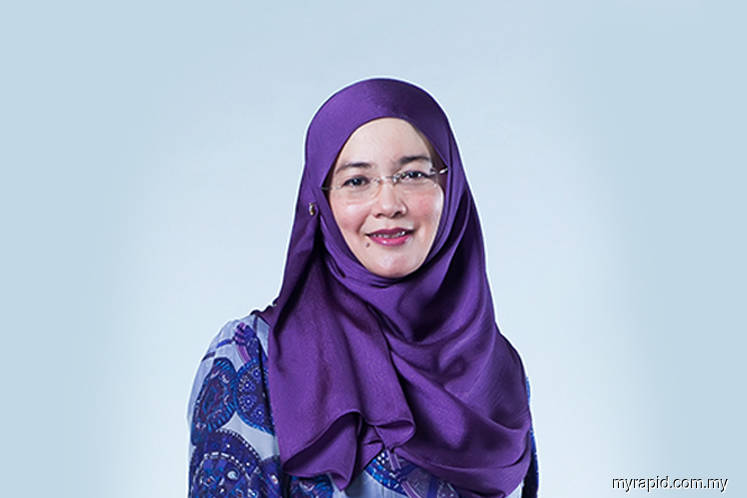 PETALING JAYA (Aug 31): Prasarana Malaysia Bhd chief executive officer Masnizam Hisham has expressed appreciation to the Finance Ministry for the issuance of bonds to pay the salaries of its 17,000 employees
"I am grateful and would like to thank the Finance Ministry for approving the issuance of sukuk/bonds that will allow the salaries of Prasarana staff for September and the coming months. At least, I did not leave the group with no salary provisions," she said in her farewell message on Warna Prasarana Facebook page.
Masnizam will be stepping down from the position on Sept 2, 2018.
In the letter, she spoke about the state of Prasarana when she first took over.
"When I began in the position on January 18 this year, I faced a financial position or cash flow that was only sufficient for three months, while the costs for the LRT3 project had surged beyond the budget set," Masnizam wrote.
She thanked her employees for all their hard work thus far, as the group has managed to save a total of RM175mil, enabling the group to reduce its losses this year. 
"What needs to be done now is to increase the number of passengers because we have a huge capacity and to grow  our "non-dare" income or income other than ticket sales," she said. 
Finance Minister Lim Guan Eng, on July 10, said that the poor management of Prasarana had caused the total cost of the LRT3 project — including land acquisitions, fees and interest — to inflate to a massive RM31.45bil.
The Cabinet has since issued a directive to Prasarana to cut costs to RM16.62bil by reducing the number of train-sets, shelving five stations and extending the timeline to complete the project from 2020 to 2024.