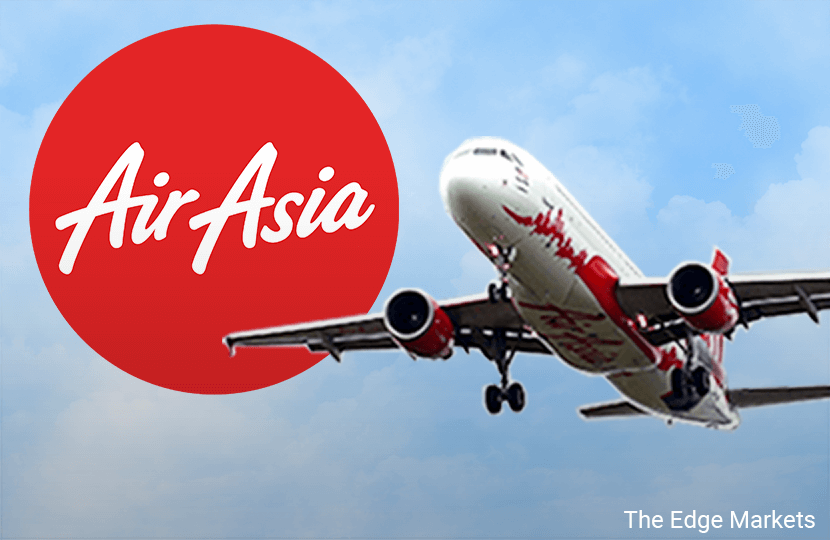 This article first appeared in
The Edge Financial Daily
, on October 28, 2016.
KUALA LUMPUR: The turmoil surrounding India's largest conglomerate, Tata Group, following the dismissal of its board chairman Cyrus Mistry this week, has now spilled over to its associate company AirAsia India, with the former chairman alleging fraud at the local carrier.
Mistry, who was abruptly removed from the board of Tata Sons Ltd on Monday without being allowed to defend himself, claimed that fraud was found at AirAsia India, the 49% associate of AirAsia Group in which Tata Sons also had a 49% stake.
"A recent forensic investigation revealed fraudulent transactions of 22 crore rupees (RM13.79 million) involving non-existent parties in India and Singapore," wrote Mistry in a confidential email to the board of Tata Sons that was sighted by The Edge Financial Daily.
"Executive Trustee, Mr Venkatraman, who is on the board of AirAsia and also a shareholder in the company, considered these transactions as non-material and did not encourage further study," wrote Mistry further. "It was only at the insistence of the independent directors, one of whom immediately submitted his resignation, that the board decided to belatedly file a first information report."
Mistry was referring to R Venkatraman, a director of AirAsia India and a 1.5% shareholder. The remaining 0.5% stake is held by fellow board member S Ramadorai.
In the email, Mistry claimed he was wrongfully dismissed and defended his track record of four years in office, saying he inherited a debt-laden conglomerate and that the group faces up to US$18 billion (RM75.24 billion) in potential impairments due to various loss-making subsidiaries.
Founded in 1868, Tata Group's businesses span coffee to steel with 29 listed units totalling over US$100 billion in combined market value. Having joined the board in 2006, Mistry was made chairman in December 2012, becoming only the second board chairman not to have come from the Tata family in the group's history.
He took over from Ratan Tata, who had led the group for 21 years prior to this. Ratan Tata is now interim chairman and has said that the search for a permanent successor to Mistry is ongoing. Following the ouster, Tata Group said it was acting in the "long-term interests" of the conglomerate, The Wall Street Journal reported.
The Edge Financial Daily was not able to independently confirm Mistry's allegations. Mistry did not respond to emailed queries to his personal email account.
AirAsia Bhd co-founder and group chief executive officer (CEO) Tan Sri Tony Fernandes also did not respond to texted queries, while the group referred emailed queries to its Indian associate. An AirAsia India official said the carrier is not in a position to comment immediately.
According to a copy of the email obtained by The Edge Financial Daily, Mistry claimed that his predecessor Ratan Tata had negotiated the joint venture (JV) with AirAsia Group behind his back and that his "hard pushback" had been futile. Tata Sons also invested in a JV with Singapore Airlines several months after, which Mistry said was also agreed to before he was informed.
In the email, Mistry also claimed that Tata Group's board members and trustees were aware of what he called "ethical concerns" over the prevailing culture within AirAsia, without providing more specifics.
Tata Sons and AirAsia Group first announced the JV in early 2013, alongside businessman Arun Bhatia of Telestra Tradeplace Pvt Ltd. In March, the partners announced that Bhatia was exiting the partnership, with the bulk of his 9.94% interest to be purchased by Tata Sons.
Following the businessman's exit, Tata Sons increased its stake from 41% to 49%. The remainder of Bhatia's stake was purchased by directors Ramadorai and Venkatraman.
Bhatia's exit was announced just under two weeks after AirAsia India announced a new CEO in Amar Abrol to replace Mittu Chandilya. Local media quoted Bhatia in December 2015 as saying the carrier was seeing undue control by its Malaysian shareholder, a claim that was later denied by Fernandes.
Following the leaked allegations in Mistry's confidential email to Tata Sons directors, local media has quoted the civil aviation ministry as saying that it is keeping tabs on developments and will take action if necessary.
"We are waiting for any input from any quarter," said ministry secretary R N Choubey as quoted by the Times of India, adding "we have not received anything so far".