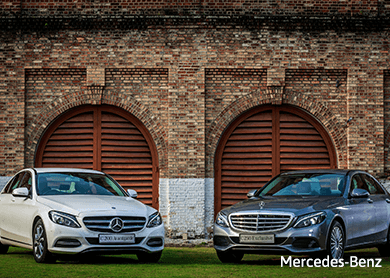 KUALA LUMPUR (July 1): Mercedes-Benz Malaysia issued a statement today to clarify that the diesel-powered vehicles distributed by the group can run on B10 biodiesel, ahead of the expected implementation of the B10 biodiesel programme by the Malaysian government in October.
The clarification today came after Mercedes-Benz joined other car makers last week to urge the introduction of the B10 biodiesel programme to be further considered, saying its diesel-powered passenger cars, vans and trucks could only use up to B7 biodiesel blend.
In its statement today, Mercedes-Benz said there is actually no expected risks with B10 for its current diesel vehicle fleet in Malaysia, according to the experiences of Daimler AG's research and development division.
"After having initially stated that the B10 Biodiesel blend requires further consideration, we are now pleased to inform our customers about the B10 Biodiesel blend suitability for all Mercedes-Benz diesel vehicles currently sold by Mercedes-Benz Malaysia," said Mercedes-Benz Malaysia president and chief executive officer Roland Folger.
"We have evaluated carefully the influence of B10 Biodiesel blends on our current diesel vehicles for the Malaysian market and we are now able to confirm its compatibility. We have service intervals of 12,000 kilometers to ensure that our customers are not affected by the diesel quality.
"Our diesel-powered vehicles currently sold in Malaysia were seen to have run both smoothly and safely, with the use of the B10 Biodiesel blend," Folger added.
However, its diesel-powered commercial vehicles such as vans and trucks can only use up to 7% biodiesel blend (B7), the car maker's corporate communications explained to theedgemarkets.com over the phone later.
The spokesperson said the term diesel-powered vehicles specifically refers to just the company's diesel-powered passenger cars.
Meanwhile, the auto maker encouraged all relevant stakeholders to further consider other factors that may result from the introduction of B10 biodiesel, some of which may include environmental, technological and cost impacts.
"Moving forward with the introduction of new models, the introduction of Euro 5 and Euro 6 exhaust regulation and/or changes in diesel fuel quality, we will need to re-evaluate our findings," Roland added in the same statement.
The government had announced their intention in June to raise its biodiesel mandate to 10%, from 7% currently, to keep palm oil inventory in check and reduce the reliance on fossil fuel usage.
Under the 11th Malaysia Plan, the government is targeting to implement the B15 mandate by 2020.