This article first appeared in The Edge Financial Daily, on April 20, 2017.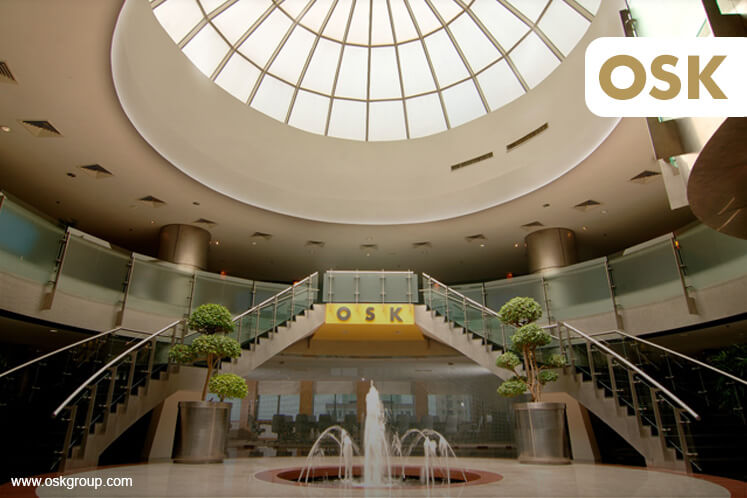 KUALA LUMPUR: OSK Holdings Bhd announced a number of changes to its board of directors yesterday, chief among them is the redesignation of Ong Ju Yan as managing director (MD) of the group, and his brother Ju Xing as deputy MD, with immediate effect.
At the same time, their father, major shareholder and chief executive director Tan Sri Ong Leong Huat, 73, was redesignated as executive chairman of OSK Holdings following the retirement of non-independent, non-executive chairman Datuk Nik Mohamed din Nik Yusoff, 74.
Ju Yan, 37, previously the group's deputy MD, is also an executive director of PJ Development Holdings Bhd and OSK Property Holdings Bhd, and a director of OCC Cables Bhd and SGI Vacation Club Bhd, according to OSK Holdings' Bursa Malaysia filing.
The Yale University economics graduate has 14 years of financial service experience under his belt, having worked with Citibank Malaysia and Morgan Stanley in New York, Hong Kong and Singapore.
"In 2004, he joined OSK Investment Bank Bhd (OSKIB) in Malaysia, where he last held the position of chief operating officer and head of investment banking. He was a key senior management team member who helped to build OSKIB's regional business through acquisitions and aggressive organic growth throughout Asean and in Hong Kong," the filing read.
Following the sale of OSKIB to RHB Capital Bhd in 2012, he served as executive director at RHB Investment Bank Bhd, where he headed the group corporate and investment banking services and managed the investment banking origination and wholesale equities businesses up until April 30, 2015.
Ju Xing, 32, who has a master of philosophy in land economy from the University of Cambridge, is also an executive director of PJ Development Holdings and OSK Property Holdings, besides being a director of Ke-Zan Holdings Bhd.
Since 2009, he has been instrumental in the development and achievements of OSK Property and now continues to provide strategic leadership and helm the overall property and construction pillars for the group, said OSK Holdings.