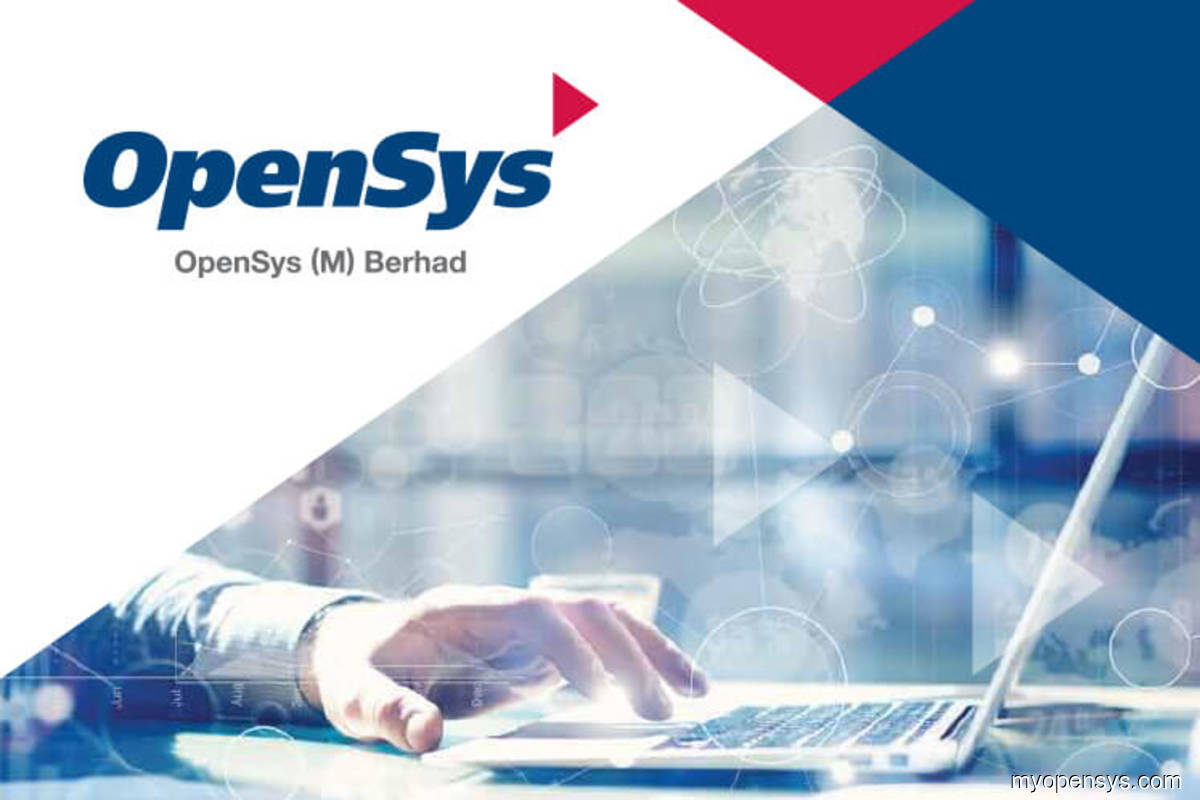 KUALA LUMPUR (Aug 23): OpenSys (M) Bhd's net profit for the second quarter ended June 30, 2021 (2QFY21) rose 7.46% to RM2.77 million from RM2.57 million a year ago, thanks to a favourable product mix where contribution from higher-margin maintenance of cash-recycling ATMs, software solutions and business process outsourcing in the bill payment kiosks and cheque processing segment climbed 23.6% to RM14 million, compared with RM11.4 million previously.
The stronger profit came despite a drop in quarterly revenue to RM14.67 million from RM20.06 million, the group's stock exchange filing today showed. It also declared a third interim dividend of 0.25 sen for the financial year ending Dec 31, 2021 (FY21), bringing its year-to-date total declared dividend to 0.75 sen.
For the first half ended June 30, 2021, the group's cumulative net profit grew 8.8% to RM4.61 million from RM4.24 million a year earlier, though revenue fell 23.22% to RM28.63 million from RM37.29 million.
The revenue decline was due to lower revenue from the roll-out of cash recycling machines to its banking customers due to the ongoing Covid-19 pandemic. Despite the weaker top line, the group reported higher net profit, driven mainly by higher growth in solutions and services segments, it said.
Cautiously optimistic despite the current challenging business environment, OpenSys's chief executive officer Eric Lim said the group has put in place comprehensive cash conservation and cost control strategies, and that a lot of efforts have been ploughed into growing the group's multiple new revenue streams.
"We have made a lot of progress in new revenue generating opportunities such as merchant acquiring services, the X-Kiosk digital payment solutions, buySolar online marketplace and secured delivery services," he said, adding the group expects these new revenue streams to start contributing to its revenue and earnings growth in the near future.
And despite the prolonged pandemic disruption, he said the group has maintained a steady pace due to its strong fundamentals and recurring nature of its business model that has been engineered over the last couple of decades. The group's services business such as maintenance services for cash recycling ATMs, bill payment and top-up kiosks, cheque processing and software development services continue to be highly relevant and in demand, he added.
"If this unparalleled health and economic crisis can be contained soon, underpinned by the accelerated vaccination programme from our government, and businesses are allowed to operate normally, we expect that the performance of our group will continue to be satisfactory for the financial year ending Dec 31, 2021, barring more unforeseen circumstances," he added.
OpenSys shares closed 0.5 sen or 1.3% lower at 38 sen today, valuing the group at RM172.03 million.