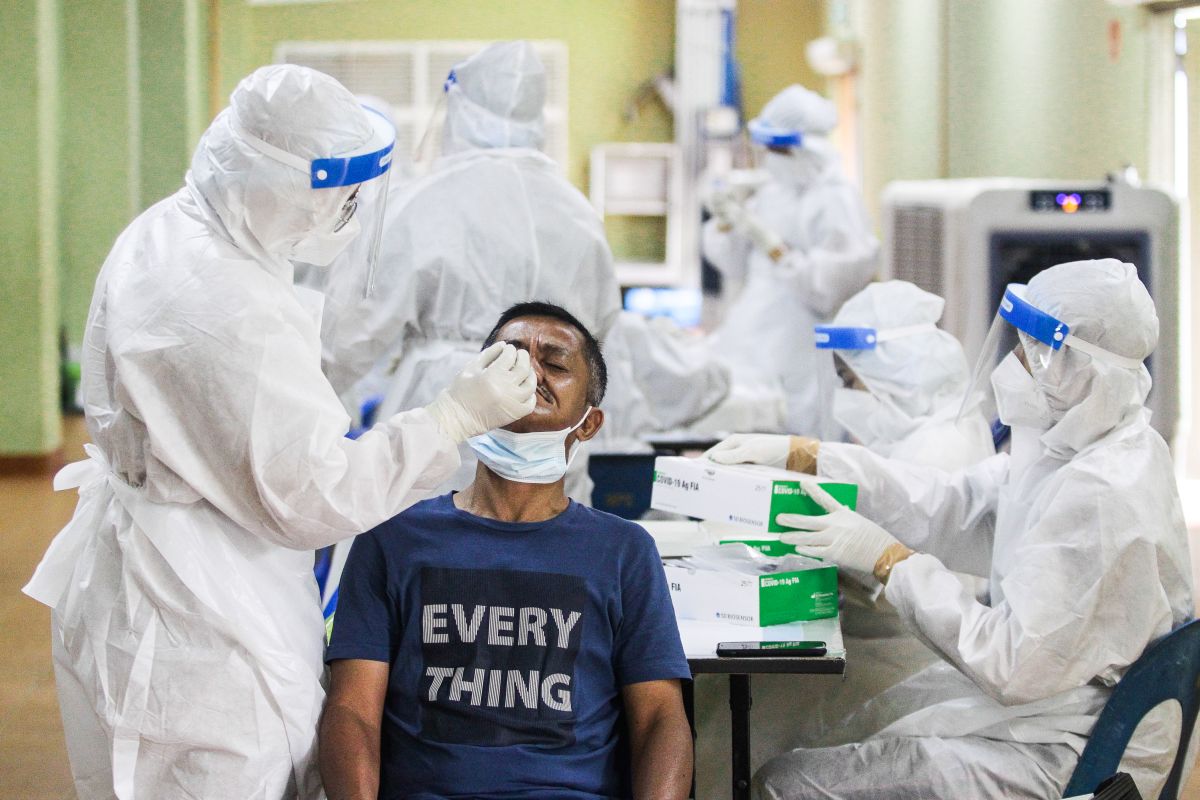 KUALA LUMPUR (July 23): Out of a total of 245,995 frontliners who have been fully vaccinated, only 1.59% or 3,916 of them were infected with Covid-19, according to Health director general Tan Sri Dr Noor Hisham Abdullah.
Speaking at a media briefing today, Dr Noor Hisham shared that 99.8% of them were in Category 1 (no symptoms) and Category 2 (mild symptoms).
"Only 0.1% or five of them were in Category 3 (pneumonia) and 0.1% or three of them were in Category 4 (pneumonia requiring oxygen therapy). None of them fell into Category 5 (critical and requiring assisted ventilation).
"This shows that if we are vaccinated, we may still be infected with the virus but we may not have serious symptoms," he said.
Dr Noor Hisham also said lowered infection numbers in Labuan, Sabah, underscored the importance of vaccinations in reducing the number of new cases.
"When cases in Labuan spiked to about 1,340 in a week, we decided to ramp up vaccination in the area and we found that vaccination has reduced the number of infections in the area.
"Today, we only witnessed 21 new cases in Labuan and we plan to adopt similar strategies in the Klang Valley and Selangor," he highlighted.
Dr Noor Hisham also pointed out that the Ministry of Health (MoH) has seen a reduction in ICU admissions in Sungai Buloh Hospital among those aged 60 years and above as most of them have been vaccinated in the first phase of the National Covid-19 Immunisation Programme (PICK).
"We are now focusing on delivering vaccines to those aged between 40 and 59 and hopefully we will see a declining trend in ICU admissions in the near future," he shared.
Meanwhile, Malaysia's daily number of administered Covid-19 vaccine doses topped 500,000 for the first time yesterday at 507,050, according to the latest data from the Covid-19 Immunisation Task Force (CITF).
The CITF said the country's total number of administered Covid-19 vaccine doses had passed the 16 million mark at 16.02 million.
Among the States and Federal Territories, Selangor reported the highest daily number of first doses administered at 95,278, followed by Kuala Lumpur's 56,524 jabs, according to the CITF.
For second doses, Sarawak delivered the highest daily number of jabs at 43,363, followed by Selangor's 35,944 shots, the CITF added.