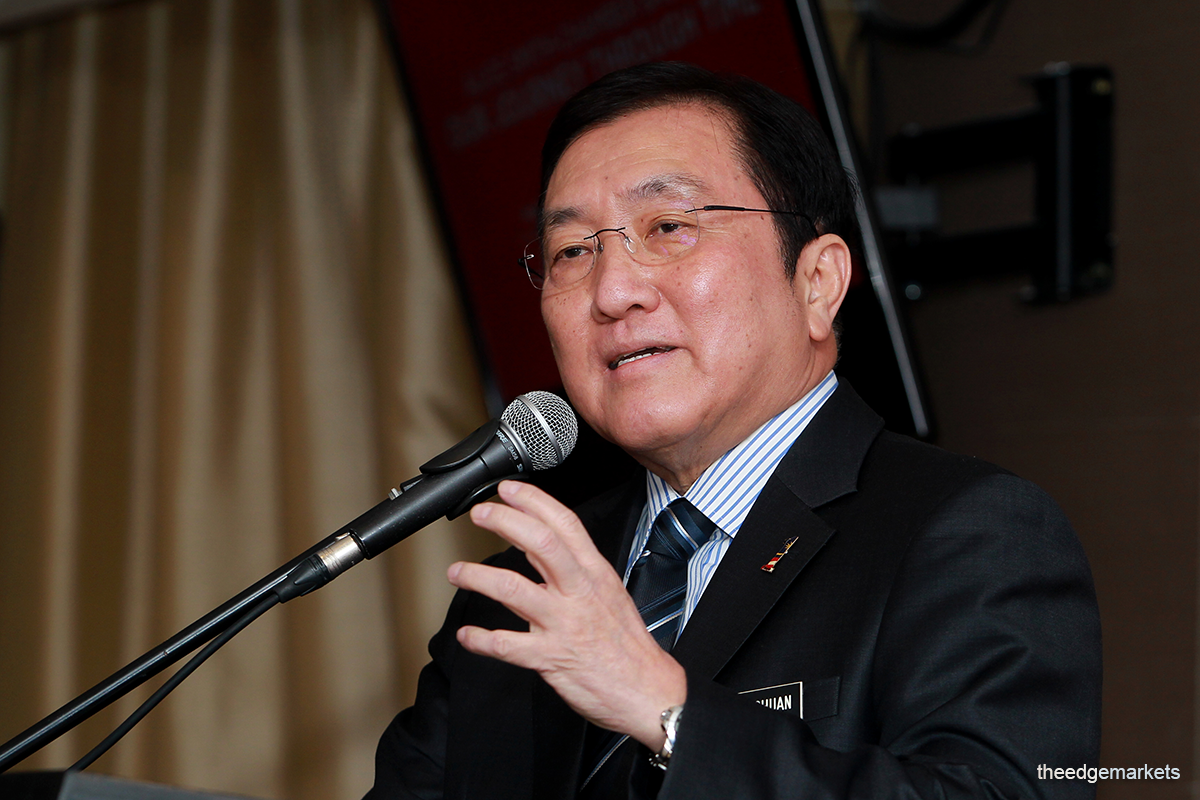 KUALA LUMPUR (July 25): Former MCA minister Tan Sri Ong Ka Chuan has denied news reports that he had received political donations and is ready to cooperate if there are any investigations arising from these allegations.
"Any allegations as contained in news reports that political donations were given to me are totally unfounded. I completely deny these allegations that are entirely baseless in nature.
"I invite the accusing party to put forth all evidence and details regarding the allegations to the public domain and the relevant authorities. I am ready and willing to cooperate with the authorities in their investigations should any arise," he said in a statement on Monday.
Earlier on Monday, Bernama reported that the High Court was told that Ong was among the recipients of political donations given by Ultra Kirana Sdn Bhd (UKSB) during the corruption trial of former Deputy Prime Minister Datuk Seri Ahmad Zahid Hamidi involving the foreign visa system (VLN).
UKSB is a contractor hired by the Government to provide supply and services for the Ministry of Home Affairs.
Ahmad Zahid is facing 33 charges of receiving bribes amounting to S$13.56 million (RM42 million) from UKSB as an inducement for himself in his capacity as a civil servant and the then Home Minister to extend the contract of the company as the operator of the one-stop centre in China and the VLN system, as well as to maintain the agreement to supply VLN integrated system paraphernalia for the same company by the Home Ministry.
On another seven counts, Zahid was charged as the then Home Minister to have obtained for himself S$1,150,000, RM3 million, €15,000 and US$15,000 in cash from the same company in connection with his official work.
Read also: Shahril, former MCA ministers also received political funds from UKSB, court told