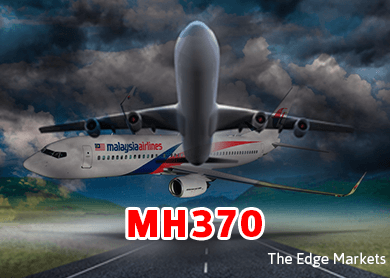 KUALA LUMPUR (Mar 4): Nearly a year after Malaysia Airlines flight MH370 disappeared, the wife of a passenger is still frustrated with Malaysian authorities whom she says have refused to answer her questions.
Danica Weeks, whose husband Paul disappeared along with the aircraft last March, said she could not answer her son when he asked what had happened to his father.
"I just have to keep telling him that dad is in his heart and hope that brings some comfort to him but it's hard to explain something to him," she was quoted as saying by The Australian on television show Dateline.
"They tell you not to, I've asked so many people what do I tell him?"
Weeks has received no answers from Malaysian authorities whom she said wanted to "put this aside".
"They are wanting to put this aside. In their own words – to move beyond MH370," she was quoted as saying.
"How do you move? We don't get to move beyond. We will never get to move beyond. So how can they just move beyond this and forget about it?"
Flight MH370 disappeared from radar on March 8, 2014 en route from Kuala Lumpur to Beijing. The Boeing 777 which was carrying 227 passengers and 12 crew members last made contact with air traffic control less than an hour after takeoff, at a point over the South China Sea.
No trace of the plane has been found despite the largest search operation in aviation history.
MH370 was declared officially missing on January 29, and all 239 passengers and crew members on board are presumed dead. However, family members have been reluctant to accept the declaration, with relatives of passengers from China staging protests amid allegations that MAS had given answers that were "not truthful, contorted, and contradictory".