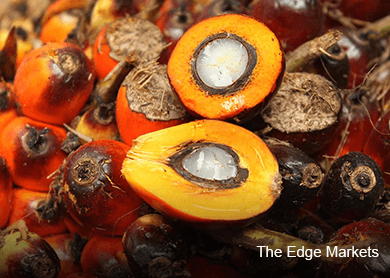 BALI (Nov 27): Crude oil prices (CPO) are expected to rise as much as US$750 (RM3,195) to US$770 (RM3,280) in the next six months, according to Hamburg-based Oil World.
"Temporarily palm oil should be able to move above soy oil," said ISTA Mielke GmbH Oil World executive director Thomas Mielke at the Indonesian Palm Oil Conference 2015 in Bali today.
Mielke is very bullish about prices as dry weather is expected to cut production in Indonesia, while demand is on the rise from exports and its biodiesel mandate.
The Indonesian government is planning to raise its biodiesel mandate in 2016 to B20 — a 20% palm methyl ester blend — from B15 now.
During the July to October dry spell, 30% of Indonesia's acreage saw rainfall halved, according to him.
"The palms are severely stressed. The heavy rainfall in November helped, but it is not going to offset the July-October period," Mielke said.
In 2016, he expects production to stagnate at 33.6 million tonnes.
"The stagnation in production and exports as we are seeing for the next 12 months will have massive repercussions on the market," he said.
In 2014, Indonesia's palm oil exports came to 21.76 million tonnes. This number is on the rise, evidenced by the 21.5 million tonnes already exported up to October 2015.
"The El Nino uncertainties and biodiesel mandates are going to be important. The mandates are too high for 2016 and they cannot be met. They are insufficient to meet food demand," he said.