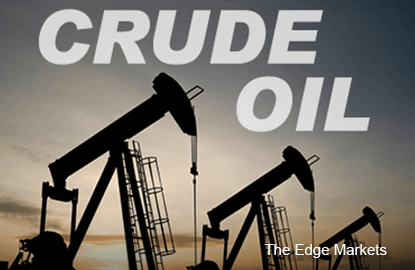 SEOUL (Aug 28): Crude oil futures rose on Friday, adding to their biggest one-day rally in over six years the day before, led by recovering equity markets and news of diminished crude supplies.
U.S. crude is on track for its first weekly gain in 9 weeks, ending its longest losing streak since 1986. Brent crude is set for its first weekly gain in two weeks.
Asian shares extended a global rally on Friday after upbeat U.S. economic data calmed sentiment, with Chinese stocks jumping for the second day following a rocky start to the week.
October Brent crude was up 69 cents at $48.25 per barrel as of 0615 GMT. It settled $4.42 higher at $47.56 per barrel in the previous session. U.S. crude was 65 cents higher at $43.21 per barrel, after ending up $3.96 at $42.56 per barrel.
The corresponding crude options market, however, remained muted on Thursday, suggesting most big traders were shrugging off the move as merely a correction in the year-long bear market.
"A short covering rally, led by crude oil pushed commodities higher across the board. Better than expected U.S. GDP numbers was the main spark, although the force majeure on BP's exports from Nigeria extended the gains," ANZ said on Friday.
"The recovery in commodity prices looks fragile with concerns over China's growth still weighing on market activity."
The U.S. economy grew faster than initially thought in the second quarter on solid domestic demand. Gross domestic product expanded at a 3.7% annual pace instead of the 2.3% rate reported last month, the Commerce Department said on Thursday.
Shell's Nigerian unit declared force majeure on Bonny Light crude oil exports on Thursday after shutting down two key pipelines in the country due to a leak and theft.
BMI Research, part of the Fitch ratings agency, said: "the renewed weakness in Brent is overdone from a fundamental perspective and due to recover into the US$50.00-60.00/bbl range within the coming months...With the next long-term line of support around USD35.00/bbl, we explore the potential catalysts for a move lower in Brent."
China's falling auto sales have been at the forefront of concerns that its economy is slowing much faster than expected, weighing on oil prices.
To come up with a plan to stop declining global oil prices, Venezuela has been contacting other members of the Organization of the Petroleum Exporting Countries (OPEC), pushing for an emergency meeting with Russia, the Wall Street Journal reported.