This article first appeared in Capital, The Edge Malaysia Weekly, on April 16, 2018 - April 22, 2018.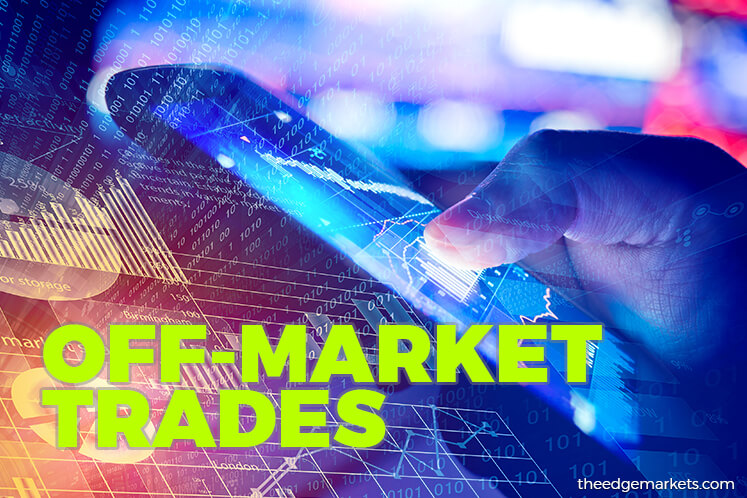 TMC Life Sciences Bhd saw 90 million shares, or 5.18% equity interest, change hands in a direct trade on April 6. The price of 81.5 sen apiece was at a 10.13% premium to the closing price of 74 sen on that day. Last December, Singapore-listed Rowsley Ltd announced that it was acquiring Sasteria Pte Ltd, the owner of Thomson Medical Pte Ltd and the controlling shareholder of TMC Life, for S$1.6 billion.
While there has been no filing on Bursa indicating the transaction, the annual report shows that Best Blend Sdn Bhd, a company held by Singapore tycoon Peter Lim, holds 90 million shares in the company. As part of the proposed acquisition, Sasteria was to first purchase shares of TMC Life held by Best Blend prior to the completion of the acquisition by Rowsley. TMC Life operates the Tropicana Medical Centre in Kota Damansara, Selangor. Rowsley and Sasteria are owned by Lim. On March 28, TMC Life announced that the proposed acquisition had been approved by Rowsley's shareholders.
At Pasukhas Group Bhd, a total of 38 million shares, or a 4.68% stake, changed hands off market. The transactions were done in direct trades on April 10 at 15.5 sen per share, a 2.5 sen premium to the closing price of 13 sen. The parties involved in the transactions were unknown at the time of writing.
On April 2, the group proposed a special issue of up to 116.05 million new shares, representing 12.5% of its enlarged issued capital, to bumiputera investors who will be identified and approved by the Ministry of International Trade and Industry.
The group also announced that it was planning to diversify into property development and coal trading, subject to shareholders' approval. It is principally in the business of providing civil, mechanical and electrical engineering services.
Meanwhile, 25.19 million Green Packet Bhd shares, or 3.88% equity interest, moved in direct off-market trades on April 5. The shares were transacted at 19.5 sen apiece, at a 39% discount to its closing price of 32 sen. The parties involved in the transaction were unknown at the time of writing.
For the fourth quarter ended Dec 31, 2017 (4QFY2017), Green Packet reported a net loss of RM2.62 million, compared to a net profit of RM451,000 a year ago, dragged down by lower revenue, higher finance cost and associate losses.  But with the company bagging a RM272 million contract to supply set-top boxes to MYTV Broadcasting Sdn Bhd, it is expected to be back in the black for FY2018.
Over at Nexgram Holdings Bhd, 38.87 million shares, or a 2.07% stake, changed hands in block trades at five sen each. Filings with Bursa Malaysia reveal that Menang Harmoni Sdn Bhd ceased to be a shareholder after disposing of 20 million shares on April 9 and 22.5 million shares on April 5.
The company saw another quarter of losses in 2QFY2018. For the first half of its financial year, net losses totalled RM6.23 million on revenue of RM20.92 million.
PUC Bhd saw 21.21 million shares, or 1.41% equity interest, cross off market. The shares were transacted in block trades at 23 sen to 27 sen apiece. There were no filings about the parties involved in the transactions at the time of writing.
The counter has seen renewed interest since March 28, after it announced in a Bursa filing that its wholly-owned subsidiary, PUC (M) Sdn Bhd, had signed a memorandum of understanding with Ali Health to build an information-sharing platform for medical institutions, regulators and insurance institutions. From March 28 to April 11, PUC's share price surged 64% to 28 sen.
Save by subscribing to us for your print and/or digital copy.
P/S: The Edge is also available on Apple's AppStore and Androids' Google Play.