This article first appeared in Capital, The Edge Malaysia Weekly, on April 9, 2018 - April 15, 2018.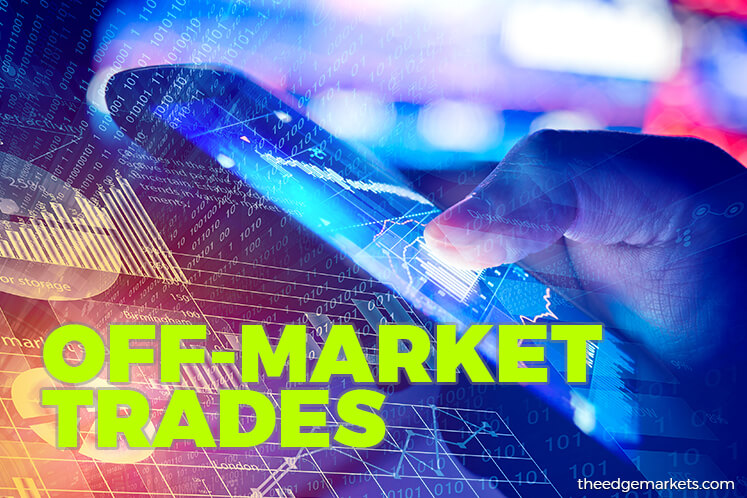 ON March 28, Sarawak Plantation Bhd saw a 30.39% stake change hands in a single direct deal off market at RM2 per share, a premium to the RM1.78 the stock fetched on the open market at the time. The 84.97 million shares were sold for RM169.94 million to Mountex Sdn Bhd, a vehicle of fellow Sarawak planter Ta Ann Holdings Bhd. Ta Ann managing director Datuk Wong Kuo Hea and executive chairman Datuk Abdul Hamed Sepawi are also deemed interested in the 30.39% stake.
It is a related-party transaction. According to past filings, Cermat Ceria Sdn Bhd, the seller of the stake, is controlled by Abdul Hamed who is also executive chairman of Sarawak Plantation.  Ta Ann intends to seek additional board representation. On April 2, Sarawak Plantation announced the appointment of chief operating officer Iswandi Ayub, who is Abdul Hamed's great-nephew.
On March 30, 19.9 million Green Packet Bhd shares, or a 2.65% stake, changed hands in several direct transactions at 22.5 sen apiece or RM4.48 million in total. The 22.5 sen was a 43.75% discount to its closing price of 40 sen on the same day. Last Wednesday, it closed at 32 sen per share, a one-year low.
The digital technology company slipped into the red in the financial year ended Dec 31, 2017, in the absence of one-off gains in the previous financial year. In January, Green Packet said it had won a contract from television broadcaster MYTV Broadcasting Sdn Bhd to supply set-top boxes for digital terrestrial television signals. Under the contract, Green Packet may supply up to 3.6 million devices within two years from Jan 23.
Poultry player Lay Hong Bhd saw a series of off-market transactions on March 28 in blocks of 490,000 or more. Overall, 18.8 million shares, or 2.99% equity interest, changed hands at 95 sen apiece or RM17.86 million. The transacted price is one sen below its closing price that day.
Over the past year, the counter peaked at RM1.07 last October but has since fallen to 93 sen at last Wednesday's close. The company is on track for a stronger financial year ended March 31, 2018. Up to the third quarter, it recorded a net profit of RM26.7 million, up 112% y-o-y as revenue grew 22%.
On March 30, Tenaga Nasional Bhd closed at RM16.24, a record high. On the same day, 10.5 million shares were traded off market in three transactions for RM16.18 per share.
While the number of shares sold was relatively small, making up only 0.19% of TNB's outstanding shares, the transactions totalled RM169.89 million. Notably, by last Wednesday, the counter had drifted lower to close at RM15.86 apiece as talk of a looming US-China trade war shook markets last week.
Over at troubled commercial fish breeder Xian Leng Holdings Bhd, several direct transactions took place in the period under review. On March 30, 1.93 million shares were traded off market at 53 sen apiece while another 1.71 million were sold directly on April 3 for 53.5 sen each. The shares amounted to a 4.5% stake. Last Wednesday, the counter closed at 59 sen.
Property developer MCT Bhd saw 36.14 million shares, or 2.48% equity interest, sold in four off-market deals on March 28 and April 2. The sale price was 88 sen, valuing the entire block at RM31.81 million.
The seller was group co-founder Tan Sri Goh Ming Choon, who retains a 10.46% stake. He remains the second largest single shareholder behind Regent Wise Investments Ltd, which controls over 66%. On March 29, MCT was granted a six-month extension up to Aug 4 to increase its public shareholding spread from 19.45% as at March 23 to the regulatory requirement of 25%.
Save by subscribing to us for your print and/or digital copy.
P/S: The Edge is also available on Apple's AppStore and Androids' Google Play.