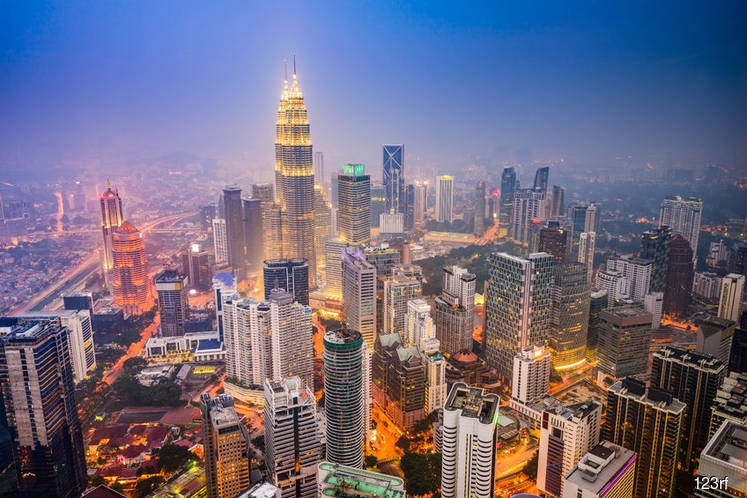 PETALING JAYA (April 17): The office sector performed better in 2017 as the high take-up of office spaces had led to slightly improved occupancy levels last year, according to the Valuation and Property Services Department's (JPPH) newly-released Malaysian Property Market Report 2017.
Data from the report showed that the overall occupancy rate stood at 83.3%, with a high take-up of more than 770,000 sq m against the 82.3% and 285,379 sq m in 2016.
"Kuala Lumpur ranked first with a take-up of more than 380,000 sq m, followed by Selangor (171,072 sq m), Sabah (86,905 sq m) and Putrajaya (66,855 sq m), supported in part by the high occupancy in the newly completed buildings," said the report.
There were 27 new office buildings completed last year, injecting more than 620,000 sq m of new office space into the market.
These buildings include Public Mutual Tower at Jalan Raja Chulan, Suruhanjaya Pencegahan Rasuah Malaysia at Precinct 7 of Putrajaya, Laman PKNS at Shah Alam and Citrine @ The Lake View Medini at Nusajaya.
On the other hand, the new supply that started construction – which consists of 10 buildings – increased by 72.1% to 680,613 sq m.
Out of the 10 buildings, five of them are located in Kuala Lumpur, offering 578,348 sq m of office space.
On the contrary, new planned supply reduced by 22.8% to 204,423 sq m from 264,918 sq m in 2016.
As at end-2017, there were nearly 21.5 million sq m of existing office space from 2,493 buildings.
Meanwhile, incoming supply comprised a further 62 buildings with 2.15 million sq m whereas there are 30 buildings with 730,000 sq m in the planned supply.
Most of the incoming office space is located in Kuala Lumpur.
Despite the increasing supply of office space, the report said that the office market continued to record stable rental trend.
"In Kuala Lumpur, office space in Petronas Twin Towers sustained its premium rental ranging from RM97 to RM129 psm. Office space in the integra Tower also recorded a higher range of RM99 to RM102 psm.
"In Selangor, prominent buildings with premium rentals of more than RM50 psm are located in the Petaling Jaya and Damansara locality," said the report.