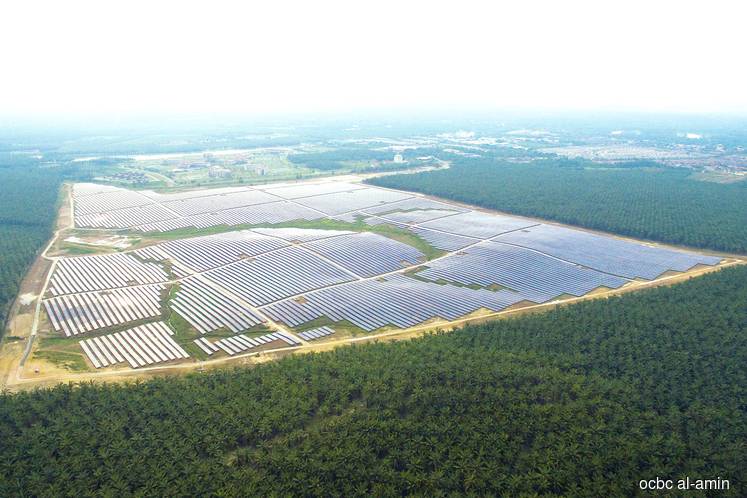 Edra Solar allocated 40 acres of the buffer zone surrounding its 50MWac solar power plant in Kedah to the local community for farming of pineapple and other crops. (Source: OCBC Al-Amin Bank)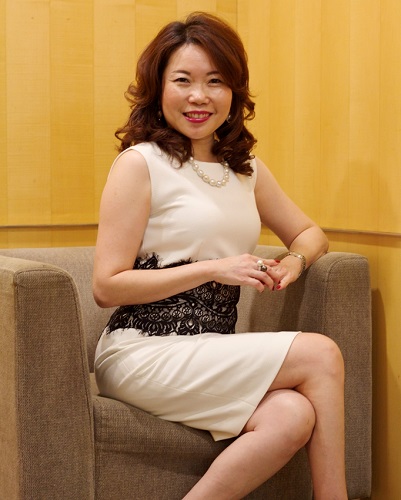 Tan: It is also worth highlighting that this is the first solar sukuk to undertake a transparent price discovery process via a book building mode of issuance which ultimately allows the project to achieve an optimal cost of funding and efficient distribution to a wide range of investor base. (Source: OCBC Al-Amin Bank)
KUALA LUMPUR (Oct 3): OCBC Al-Amin Bank Bhd, the lead arranger and joint bookrunner of Edra Solar Sdn Bhd's Sustainable and Responsible Investment (SRI) sukuk, has successfully priced the RM245 million Islamic bonds.
In a statement today, OCBC Bank (Malaysia) Bhd managing director and senior banker of client coverage and head of investment banking, Tan Ai Chin, said the success of the sukuk is a good example of how focusing on the sustainability agenda, which combines the social and environment factors as pillars to a project, allows project sponsors to derive the most optimal financing for their projects.
"It is also worth highlighting that this is the first solar sukuk to undertake a transparent price discovery process via a book building mode of issuance which ultimately allows the project to achieve an optimal cost of funding and efficient distribution to a wide range of investor base," she added.
Edra Solar, the owner and operator of a 50MWac solar power plant in Kedah, is a subsidiary of China General Nuclear Power Corp.
"As part of Edra Group's corporate social responsibility commitment towards the social and economic development of the communities where the group operates, Edra Solar allocated to the local community 40 acres (more than 15% of the plant) of the buffer zone surrounding the plant for farming of pineapple and other crops," said OCBC Al-Amin.
The agriculture project will be managed by Pertubuhan Peladang Kuala Ketil together with local farmers in terms of capital, risks and rewards. Edra Solar will not be deriving any economic benefit from this agriculture project.
OCBC Al-Amin said combining the plant's design to conform to Malaysia's renewable energy commitments and the social benefits of the agriculture project, the project is anticipated to create both positive environmental and social effects that are also consistent with the United Nations Sustainable Development Goals.
OCBC Al-Amin, joined by Standard Chartered Saadiq Bhd as lead manager/joint bookrunners, announced the launch of the sukuk on Sept 10, following which a series of meetings was arranged with sukuk investors.
"Investors' feedback was positive and they were very keen from the outset to invest in the first project financing sukuk for a completed solar plant and in an AA2-rated solar power plant sukuk — the first in the category," it said.
OCBC Al-Amin added that the book building for all eight tranches of the sukuk, with tenors ranging between one year and 18 years, commenced on Sept 30.
"Demand from high quality investors ranging from insurance companies, asset management companies and high net worth investors (representing their maiden investment into the sector) was overwhelming, with a bid to cover ratio of more than 11 times. Interest from investors allowed the sukuk to tighten overall yields and yet maintain a final bid to cover ratio of more than 11 times at the close of business day," it noted.